Brand World Building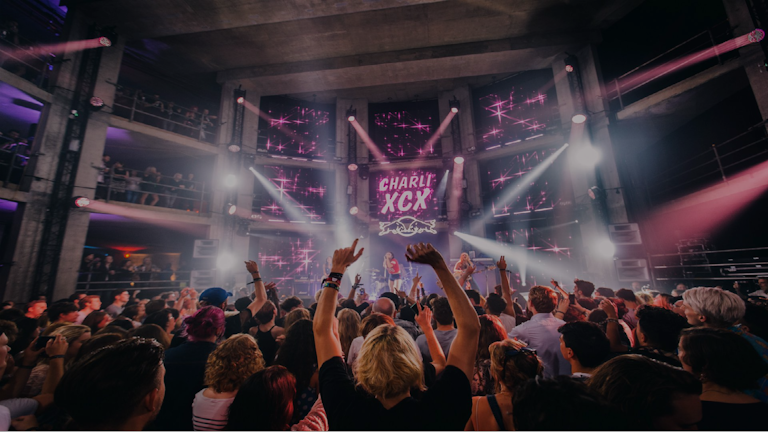 Amplify is a global creative agency specialising in experience + culture.
Amplify was founded to create...
...big ideas, stories, campaigns, platforms, experiences and activations that can be shared and amplified by everyone, through every touchpoint and across the entire marketing mix.
Having championed the concept of 'brand experience', Amplify is known for being at the forefront of the changing marketing and cultural landscape. Through a powerful mix of strategic thinking, creative bravery, cultural connection and executional excellence, we understand how to unearth creative and cultural opportunities on behalf of our clients. We work with some of the most progressive and innovative brands worldwide and were recently named Campaign's Brand Experience Agency of the Decade. We believe that a brand experience is an approach and an ongoing relationship, not an activation or tactical event.
As an agency, we take pride in pioneering the untraditional...
...with the rigour of the traditional through a powerful mix of strategic thinking, creative bravery, cultural connection and executional excellence.
We bring brands to life,
all over the world...
As a brand experience agency, we are here to help you bring your brand - its identity, personality and values - to life, shifting the relationship with your audience from transactional to relational. This is why we define brand experience as all the interactions consumers have with a product, service, or brand: just as your perception of someone is based on every interaction with them - direct or indirect, online or offline - so is your perception of a brand.
It is informed primarily by your senses, by everything you have seen, heard, even felt, smelt or even tasted. As a result, a key challenge for brands is to stimulate their audience's senses to create positive and lasting impressions – and the more senses involved, the stronger the memory.
We turn consumers
into brand fans...
Today, consumers are searching for brands that not only share their beliefs and values but also positively impact the world around them. They want personalities and brands that think, talk and act like people, but they also want to interact with them directly. We always put the audience at the heart of everything we do, starting with real people, not demographics. Having a connection with someone is deep-rooted. It's emotional. A feeling. A relationship. Because when you have a connection, everything just clicks. This applies just as much to brands as to people. And when people feel a connection, they will give their love, their passion and voice to those brands.
We believe the future of brand building lies in the application of worldbuilding.
worldbuilding is a tool that novelists and film directors have used for decades to create compelling and engaging environments for ideas, characters and stories to live in. Hollywood has constructed worlds and connected universes by blurring and connecting storylines. Marvel, in particular, has consistently put the audience at the heart of its fantasy narratives.
We believe that by approaching brand building through the lens of worldbuilding, brands can create even more compelling and engaging environments for stories and audiences to inhabit. By adopting this approach, we help brands build lasting, meaningful connections with integrated solutions - physical and digital, live and on-demand, or a hybrid mix of all of those - using experiences, events, content, social, PR, partnerships and other types of brand activation.
We are experts at...
...placing narrative design and storytelling at the heart of everything we create. Amplify design and craft experiences with audience participation and shareability in mind, cementing your brand's broader influence on culture. Through original storytelling and immersive experiences, we effectively turn brands into content engines, media platforms and cultural producers in their own right, building brand worlds to engage and excite.
Brand Experience Agency of the Decade