Amplify Announces New Creative Leadership Model to Support Continued Rapid Growth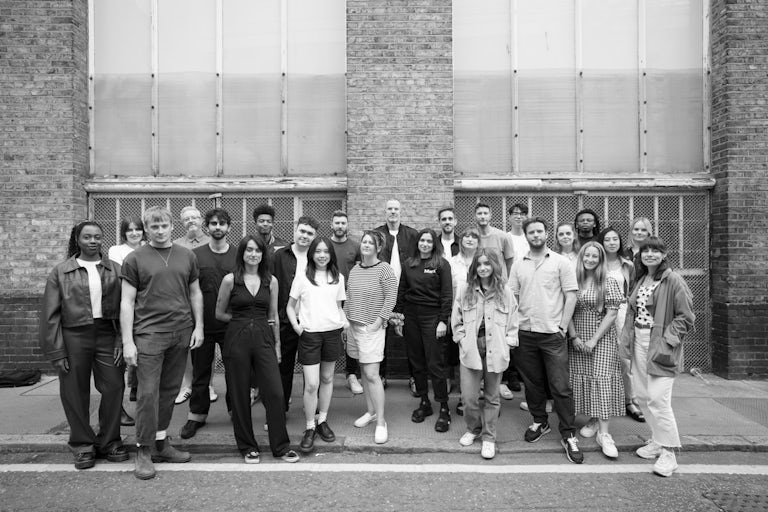 Agency takes agile approach to its growing global footprint
Published by: Little Black Book
Date: 28/07/2023
Amplify – the global creative agency that specialises in experience and culture, is introducing a new model across its creative leadership, taking an agile approach to its growing global footprint and brand relationships.
In the new structure, executive creative director Alex Wilson becomes ECD - Global, working with Amplify's LA, London, Paris and Sydney teams. While remaining connected with both London and global briefs, Wilson will extend the agency's worldbuilding platform into a new vision for entertainment, content and IP, co-authoring with other key agency team members. Wilson will work with talent agency-wide ensuring ideas, craft and talent are not siloed by set geographies and promoting collaboration across global teams. Wilson joined Amplify in July 2019 founding the content division with the team delivering part of the multi-award winning PlayStation 5 global launch.
In London, Nate Thompson is promoted from senior creative director to ECD - London. Thompson brings a track record of pioneering work with brands such as Dr. Martens, adidas, and Amazon Fashion. Creative director Ben Seary has been appointed group creative director as he continues to play a central role in growing and deepening Amplify's client relationships globally.
In LA Jo Kang recently joined as group creative director, as Amplify's newest creative studio makes its first senior leadership appointments.
Tim Baggott, who was promoted to ECD - Sydney in 2022, continues to cover the growing APAC offer of the agency with a collection of new hires further enhancing creative capabilities.
The changes come at an exciting time for Amplify as the agency produces a growing portfolio of innovative work with global brands, including Airbnb, Amazon, Epic, Google, Lego, Netflix, Nike, Pinterest and PlayStation. The new look leadership structure reports into chief creative officer, Jeavon Smith, based in London. Jeavon will be providing clients with access to exceptional talent locally, internationally or as a combination of the two.
Jeavon Smith, chief creative officer at Amplify said, "Our creative philosophy has been built around the idea of bringing different blends of talent together to create innovative, new and original work with our clients. This new creative leadership structure ensures that principle is enhanced by our growing footprint, not restricted by it. We'll be providing the innovative and progressive brands we work with globally the opportunity to access best-in-class talent around the world."
Jonathan Emmins, founder and global CEO at Amplify, said, "To have the best ideas and to create category-defining work for our clients, we need a team and an extended network of collaborators that reflect this exciting, culturally rich and diverse world we live in. Amplify has always been a home for creative people and clients, and with this model, we aim to bring together a truly global tapestry of talent, an unexpected and diverse breadth of lived experiences, skillsets, work backgrounds, ages, personalities, and passions so that we're more culturally connected on both a global and hyper-local level than ever before."
Brand Experience Agency of the Decade