Young Blood | The Creators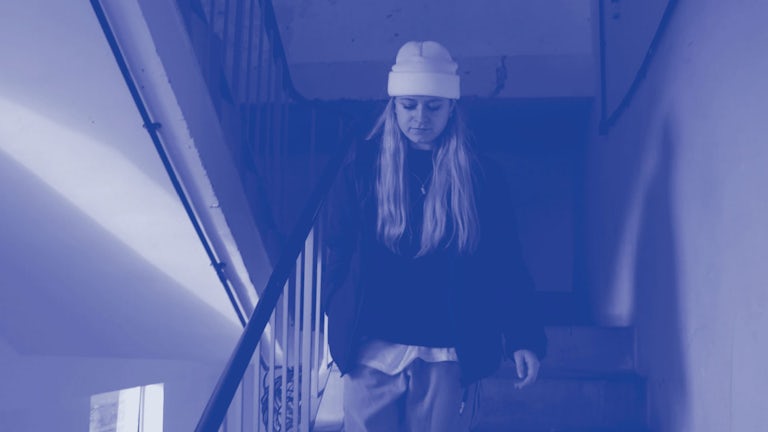 In addition to the 2,506 people we spoke to during the course of our research...
...we spoke to young people who are starting their own businesses, media empires and collectives. They're turning poetry, photography and gaming into career choices. Most importantly they're well placed to comment on how growing up as a 'millennial' in Britain today has affected their views on everything from health and happiness, to marketing and brand relationships. Here's a brief run through of who's who.
James Massiah, 25 | Poet / DJ
James is a poet and musician from South London. He has given readings of his poetry at the Tate Modern, the Southbank and the Houses of Parliament and has received commissions to produce work for the BBC and the Guardian. He was shortlisted to become Young Poet Laureate for London in 2013. He is a regular on NTS radio spinning funk, soul, disco, house and everything in between as well as being a regular DJ for the cult Dalston night 'WORK IT'.
Nellie Eden, 24 | Fashion Writer and Founder of BabyFace
Nellie cut her teeth in the fashion world as deputy editor for ASOS before moving over to the U.S fashion and lifestyle giant Refinery 29 last year. She also freelances for Wonderland and The Debrief. She is also the co-founder the all girl collective and creative fashion agency BabyFace.
Bejay Mulenga, 20 | Founder of Supa Academy
Bejay Mulenga founded Supa Tuck aged 14, an enterprise programme teaching students how to run and operate their own tuck shops in school. Over three years they had reached over 5,000 young people in 100 schools. Now aged 20 he's the co–founder of Supa Academy, an experiential training company with clients such as Facebook, Barclays, River Island and EE.
Andres Branco, 26 | Founder of Wavey Garms
Founded in 2013, Wavey Garms has become arguable the most influential fashion site in the UK and is changing the way people shop. It's dictating catwalks from Tommy Hilfiger to Calvin Klein and is in part responsible for the widespread 90's streetwear resurgence. Andres has consulted and styled shoots for Nike, Vogue and Born n Bread. Wavey Garms have been described by The Guardian as "the most influential fashion site in the UK".
Vicky Grout, 19 | Photographer
Vicky is on track to becoming one of London's biggest lifestyle photographers. She was the official photographer on Skepta's Shutdown video shoot, worked with Stormzy for Adidas and shot the Boiler Room lookbook. She has had coverage on High Snobiety, The Daily Street, Bazaar, It's Nice That and FACT to name a few.
Jessica Skye, 27 | Founder of Fat Buddha Yoga and DJ
Jessica is the founder of Fat Buddha Yoga, a Nike yoga ambassador and resident DJ at Ministry of Sound and Soho House Group. In the last year she has been featured in Elle UK, Women's Health, Harpers Bazaar and has been the face for Baby-G, Nike and Coca-Cola brand.
James Benenson, 27 | Co-founder of Urban Nerds and Found Festival
James has spent ten years driving British youth culture in London. At 22 he created FOUND, an electronic music brand that in just five years evolved into a series music festivals boasting +75k attendees across five festivals and four London parks, with 400 artist performances. At 17 he co-founded seminal club night Urban Nerds, today the Urban Nerds Collective specialise in connecting brands with hard to reach youth audience for the likes of Beats By Dre, Puma and Heineken.
James Martin, 28 | Founder of Sick Chirpse
With 7 million monthly page views and a weekly Facebook reach of 22 million, Sick Chirpse's success speaks for itself. Known as the editorial voice of this generation, they are the go-to site for breaking internet news and stories told from young people's perspective.
Lydia Ellery, 26 | YouTuber and Presenter
Lydia's YouTube channel, Squid Gaming, is a gaming channel with a self proclaimed 'weird twist' giving reviews and commentaries on the latest releases. She has also presented for Sky and Ginx TV on all things gaming.
Brand Experience Agency of the Decade