Amplify presents
worldbuilding
the evolution of brand building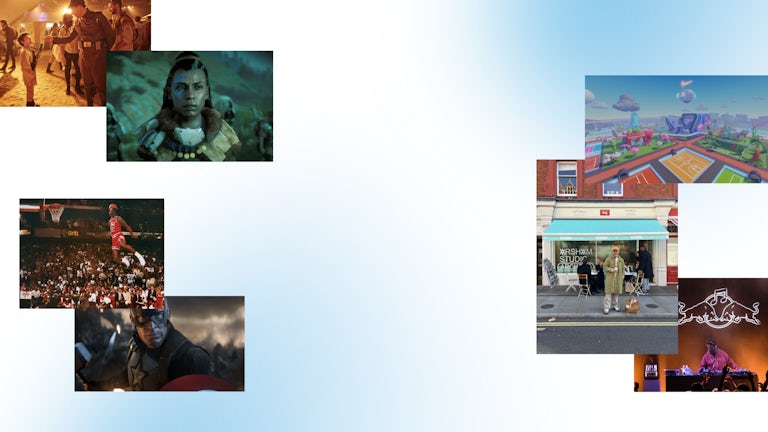 Film series + book exploring the principles of worldbuilding and how co-created fandoms and narratives help brands connect with audiences in culture. From Monocle and McDonalds to Bumble and He-Man, we'll share the storytelling tools that put audiences at the epicentre, alongside interviews with worldbuilding pioneers from around the world.
Watch our teaser film below
The evolution of brand building
In this ever more transparent world, audiences increasingly see brands holistically, not neatly in ads, moments, channels or even campaigns as we as marketers sometimes hope. Every brand touchpoint, good or bad, helps communicate a message, episodically telling a bigger story and fundamentally changing how audiences see, think and feel about brands. From Marvel to Disneyworld and from Netflix to Fortnite, worldbuilding is a tool writers, filmmakers, and entertainers have long since used to create compelling and engaging narratives and environments for ideas, characters and stories to live in.
Audiences are bombarded by messages and entertainment choices like never before. We believe that by approaching brand building through the lens of worldbuilding, brands can create even more compelling and engaging environments for stories and audiences to inhabit and enjoy. By adopting this approach, we can help brands build lasting and meaningful cultural connections with their audiences - physical or virtual, live and on-demand, or most excitingly a hybrid mix of all those allowing audiences to travel freely as they choose...
Find out more
If you'd like to find out more about worldbuilding, get a copy of our book or arrange a workshop please get in touch with Becca – becca@weareamplify.com
Brand Experience Agency of the Decade