 Nightmaster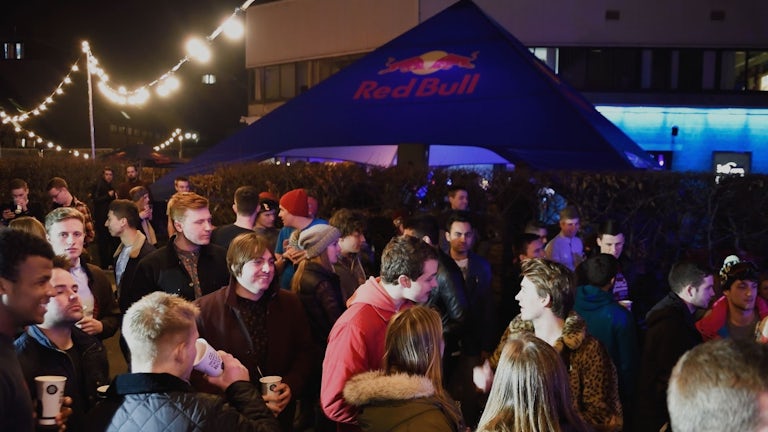 Amplify + Red Bull bring Alpine slopes to UK university...
Challenge
Amplify were challenged to inspire students across UK campuses to connect with Red Bull and create the party of their dreams, however big the vision.
Insight
Red Bull has led the way with a long-standing student brand manager programme scheme across 50 universities, meaning they're a key audience for both influence and purchase.
Strategy
A campaign that would inspire students to create, connect and dream big. We wanted the students to challenge us in scale and to speak to Red Bull's energy.
#RBNIGHTMASTER
Red Bull 'Night Master', a competition for students to win £30,000 to host the party of their dreams, promoted organically by Red Bull's student brand ambassadors at their universities.The winning idea of an Alpine-themed party resulted in Amplify transporting 20 tonnes of snow and building a 20m x 4m snow ramp outside Surrey students' union. Here a UK wide skiing and snowboarding competition took place, with Team GB academy athletes and BBC commentators for the Winter Olympic's Tim and Gendle building excitement.
A semi-permanent Red Bull bar provided an extra area for students to hang out and drink, including DJs, fire breathers and a crêperie to add to the Alpine feel. Bespoke graffiti and projections contained the Red Bull Night Master logo and hashtag #RBNIGHTMASTER.
512K+

students reached

298

competition entries

50

key universities spanned by the campaign across the UK

4,108

votes winner generated alone

41,899

votes in total
Brand Experience Agency of the Decade