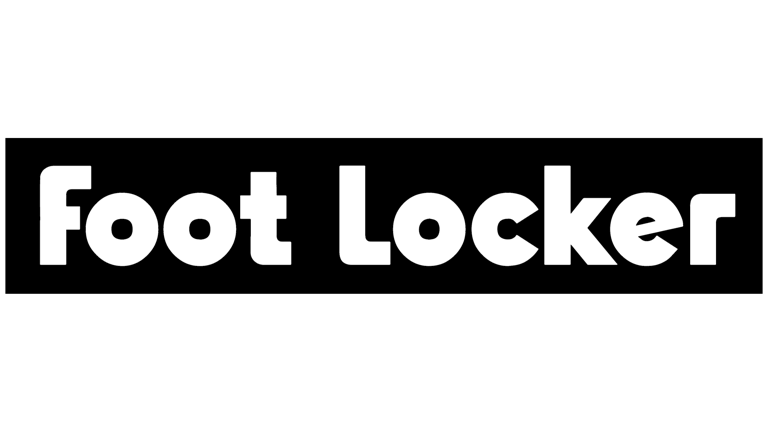 European culture + retail agency
Amplify + Foot Locker collaborate to deliver European wide brand experiences...
Challenge
Foot Locker is a brand that is steeped in authenticity and heritage in the sneaker game. The black and white stripes are synonymous with many cultural moments. In this ongoing partnership with Amplify, Foot Locker challenged us to support them in elevating their brand experience moments across events, partnerships, retail and product launches throughout their key European markets.
Insight + Strategy
At its core, Foot Locker is a community of sneakerheads excited about the cultural world around them; the community has driven the brand since its inception.
As we continue to work with Foot Locker, we have ensured that we are shining a light on communities across the board. Whether this is the basketball community, local art communities or underprivileged communities, Foot Locker can provide platforms for these communities and meaningfully engage them.
Solution
A Spirit of Collaboration
Our European campaigns and executions have ranged from store launches in Barcelona, exclusive collaborations in Amsterdam, to the creation of customisation stations for long term partners such as Fre Customs.
Whilst varied, what unites all our European activations is that community is at their beating heart, ensuring an authentic narrative not just around sneakers or culture, but also involving the local community. We consistently create campaigns 'with' not just 'for' audiences.
TNO 5th Birthday Amsterdam
To celebrate the iconic TNO collective, Foot Locker and TNO teamed up to create a limited edition striper shirt.
To launch this, we created an in-store experience that brought to life all the key moments that have made TNO the collective they are today.
Using Freddy, their recognisable character, we created an experience that welcomed audiences into store, introduced them to TNO, spoke to their sound system heritage and then displayed the limited edition shirt.
Creating four unique stands, we used QR codes to allow our audience to scan and view content that gave them a deeper understanding of the TNO world.
Barcelona Store Launch
To celebrate the launch of the flagship store in Placa Catalunya, Foot Locker and Amplify created a one of a kind citywide takeover of the city to drive excitement, awareness, and footfall to the new store.
We created standout moments beyond the store to create buzz around Barcelona for the launch of the iconic sneaker retailer's new flagship store.
Our core insight was that how you capture your sneakers is a big thing, so we asked our creatives to come up with interactive installations that allowed sneakerheads to snap their latest kicks in action, alongside distinct optical illusions created by local design students from Elisava Design School.
We also worked with local graphic artists, design students and a legendary churreria stall. We announced Foot Locker's presence while celebrating the creative and cultural communities of the Catalan capital, via the lens of sneakers in the city.
Over the course of the four day activation, as well as 400 free churros being handed out, the launch gained posts on Instagram and TikTok. Our creators were able to see how they could explore each activation across the city via a Google map template accessible by QR codes at each location.
Puma x Foot Locker
To bring to life the latest Puma Mirage Sport Remix x DJ Snake at the Champs Elysée Flagship store in Paris, we created an innovative POS installation using the sneakers' colourway and Instagram AR filter that translated the universe of DJ Snake onto the phone screen, using the language of a digital soundwave to visualise music.
Our POS installation was composed of a coloured perspex portal that worked from both the viewpoint of the window looking into the store, and from the store looking out.
The hero sneaker stood on a clear perspex stand for a simple finish in the centre and lit up by inner LED rings. The blue perspex tones complemented the colours of the Puma Mirage Sport Remix, making the colour accents in the sneaker stand out.
People were invited to enter the universe of DJ Snake by scanning a QR code to unlock and use the AR filter with sound waves reacting to the movement of their face.
Space Jam, A New Legacy
To celebrate the partnership between Foot Locker and Warner Brother for the launch of the Space Jam A New Legacy, we created a UK wide takeover of all stores to celebrate the film.
To shine a light on the basketball community, we created a dunk challenge at the hero Marble Arch store that allowed for consumers to come in and try their hand at a successful dunk. Our audience were then encouraged to share their dunk on socials to be in with a chance to win prizes.
This was supported nationwide with retail and ecom artwork that elevated the partnership and the limited edition merchandise.
Sound of Sneakerness
As one of the main sponsors for Sneakerness Rotterdam 2021, a global event and platform for sneakerheads and enthusiasts, Foot Locker challenged Amplify to connect their brand within sneaker culture in a new way, without focusing on the retailing of respective products and delivering a creative experience that caters to the wide audience attending the event. From here, the creation of Foot Locker 'Sound of Sneakerness', was born.
Foot Locker, 'Sound of Sneakerness', helped elevate the brand in the world of Sneakerness in a culturally authentic way by becoming a central hub, that played host to DJ sets, panel talks and interviews to celebrate the community and culture of the sneaker industry and supporting up-and-coming talent.
6 programmed talks were hosted focusing on aspects of sneaker culture which 24 collaborators came together to create throughout the weekend event, immersing everyone that attended into the world of sneakers.
6

programmed talks

9000

event guests

24

collaborators
Foot Locker x Panini Sneaker Cards
Foot Locker wanted to re-connect with the sneaker culture community to reappraise their creds in the niche.
To achieve this, Foot Locker teamed up with Panini and Amplify to produce a limited edition set of Sneaker Cards. The campaign collaborated with key players and artists, including Cait Burton, Jos Hoppenbrouwers, Casey Bannerman and sneaker icon Kish Kash. We turned 25 iconic and influential sneakers into collectable sneaker cards as part of the series.
Brand-owned and talent-led social media content and in-store assets created hype around the Sneaker Cards and incentivised customers to collect all 25 cards.
The social media content unpacked the story behind the cards and included a look behind the scenes at the artists' creative process.
We featured all of the collaborators in Instagram live interviews to give Foot Locker's social followers an exclusive look at all 25 cards.
6

markets

11.8k

Instagram live accounts reached

4

collaborators

108k

teaser views

30min

Instagram Live
Brand Experience Agency of the Decade