What the Secret Cinema deal means for the future of immersive entertainment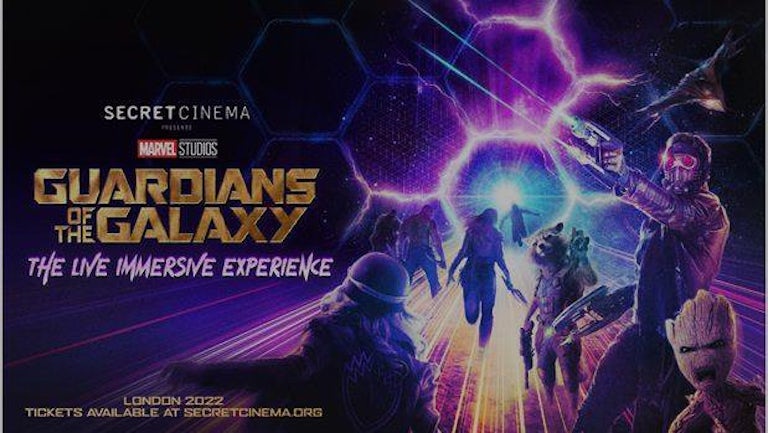 In an article for Campaign, Yasmin Arrigo, global brand and editorial director at Amplify, charts the history of the immersive cinema company...
Published by: Campaign
Written by: Yasmin, Arrigo
Date: 30/09/2022
"Tell no one." That was the tagline behind Secret Cinema, created in 2007 by Fabien Riggall, which pioneered film screenings in abandoned buildings and went on to mastermind the original immersive film productions around the globe.
It began as the ultimate in underground fun for cinephiles eager for a new screen experience – with the location remaining a closely guarded secret, often until the night itself – and the film revealed only as the opening credits rolled.
The success of those early productions forged the path to elaborately crafted experiences with major studios including Marvel, Lionsgate and Netflix, with more than a million tickets sold to 70 shows that blurred the lines between film and reality.
From recreating a galaxy far, far away for Empire Strikes Back through to taking over a former hospital site for One Flew Over the Cuckoo's Nest, fans were invited into worlds where the boundaries between audience, performer, set and reality were all up for discovery.
With recent shows pulling in huge audiences – from Casino Royale entertaining 100,000 in London through to an estimated 300,000 converging on a disused LA parking lot for a production of Stranger Things – Secret Cinema's growth trajectory is set to be supercharged by its recent deal with New York-based TodayTix.
Rumoured to be worth £88m, the deal involves ticketing and theatre specialists TodayTix backing the company's global expansion. There is a permanent location in Los Angeles on the cards, plus a national US tour kicking off in May 2023, with the featured film as yet unknown but set to be an American classic.
Further permanent locations will follow, including one in London. This will see Secret Cinema adapt its format away from short-term shows and towards open-ended runs, in a model typically favoured by theatrical shows. It is also one that seeks to harness the potential growth of both immersive theatre and entertainment.
It will lean on the success and critical acclaim of experiences such as Abba Voyage through to audience groundswell for 360-degree exhibitions of artworks by the likes of Klimt and Van Gogh and the inexorable rise of escape rooms.
The deal shows an unshakable confidence in the future of immersive entertainment and a belief that how consumers discover venues and entertainment is shifting. With permanent locations and longer-runs, TodayTix will need assurance that the shows are going to operate at capacity – the detailed productions that bring a film's narrative into the real world cost millions to create, hence the steep and oft-criticised ticket price.
To read the full article visit
Campaign.
Brand Experience Agency of the Decade