The Premier League's role in improving inclusivity in football coverage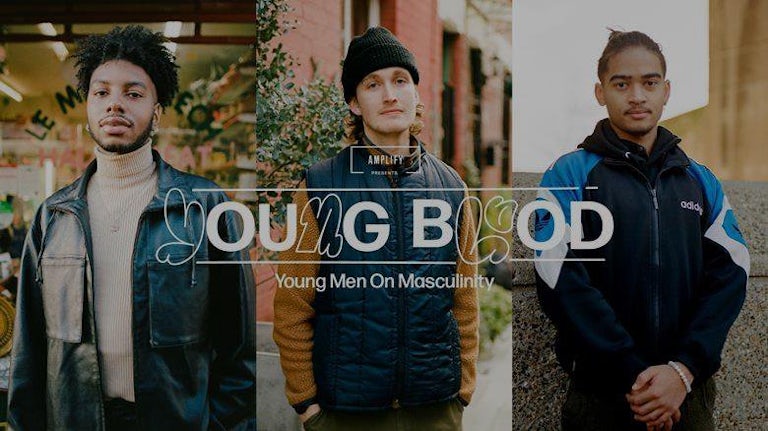 Exploring why chance must come from the top...
Published by: Broadcast Now
Written by: Yasmin, Arrigo
Date: 09/06/2022
With the Champions League final now behind us, the football season across Europe winds down for the summer, and there's much to be joyful about beyond the action on the pitch itself.
Ingrained as it is in culture, the influence of the beautiful game and the players themselves is undeniable, so signs of progression which spark true positivity around representation are to be celebrated for their impact on fans, audiences and indeed the sporting community itself.
When 17-year old Blackpool player Jake Daniels became the first professional player in British men's football to come out publicly since Justin Fashanu, and received an overwhelmingly positive reaction from fans and teammates alike, it underscored how much appetite there is for better representation in football.
Meanwhile, the season also saw Premier League players from clubs across the country continuing to take a knee to highlight their opposition to racism, with match officials joining them in sporting the 'No Room for Racism' badges prominently on their shirts.
And this season also saw further steps taken to recognise the muslim community, with Nujum Sports, the organisation behind the Muslim Athlete Charter, deliver Ramadan gift packs to around 180 muslim footballers from the Premier League down to non-league. With Derby manager, Wayne Rooney, handing them out to the club's academy players, it showed a marked improvement in inclusivity.
Indeed, the Premier League is seen as one of the 10 most influential brands representing modern masculinity, according to Amplify's recent Young Men on Masculinity report, which surveyed young men across the UK aged between 16-24 years old. The respondents also ranked the men that they felt best represented modern masculinity with both Marcus Rashford and Ronaldo also bagging spots in the top 10.
Yet while the season delivered some moments of progression, which is clearly resonating with a young male audience as the survey outlines, the pace of change behind the camera and in broadcast studios remains glacially slow.
Non-profit organisation Black Collective of Media in Sport (BComs) has relentlessly fought to address the lack of representation in the industry, highlighting the fact that an estimated 30% of professional footballers in the English professional leagues are black, yet the figures for black sports broadcast journalists, producers and camera crew are so minimal that scant data exists to measure this or to promote growth.
And a quick glance across popular football-related programmes reveals a lack of prominent black hosts – commentators yes – but actual leading hosts remain elusive. Add to this the lack of domestic sports correspondents and a diminutive presence in newsrooms and on camera crews, and it's clear to see that advances on the pitch are not being reflected elsewhere.
With presenters and commentators effectively being football's equivalent of influencers, they have the opportunity to use their platform to improve the situation. Any long-standing commentator will have spent years discussing the Kick It Out campaign and is therefore perfectly placed to challenge why, nearly 20 years after the launch of the campaign, the battle to stamp out racism remains in the spotlight.
And organisations like the Premier League could add diversity clauses to future rights broadcast deal contracts, and use those funds to further training opportunities for underrepresented talent. Channel 4's laudable achievement in assembling a 100% disabled presenting team for this year's Paralympics proves there's no room for the argument that the on-screen talent isn't out there.
The line-up for presenters is slowly changing, getting younger and certainly becoming more inclusive when it comes to female representation, with Jacqui Oatley, Eni Aluko, Gabby Logan and Kelly Cates among the women regularly seen presenting or commentating. But if this season has taught us one thing, it is that we need all types of diversity to be truly representative. Not only is it the right thing to do, and a vital step in ensuring that the world of football is truly welcoming to all, it could be an essential step in winning over the next generation of fans.
Yasmin Arrigo is global brand and editorial director at Amplify.
Check out the Young Blood research.
Brand Experience Agency of the Decade