The Draw to Stores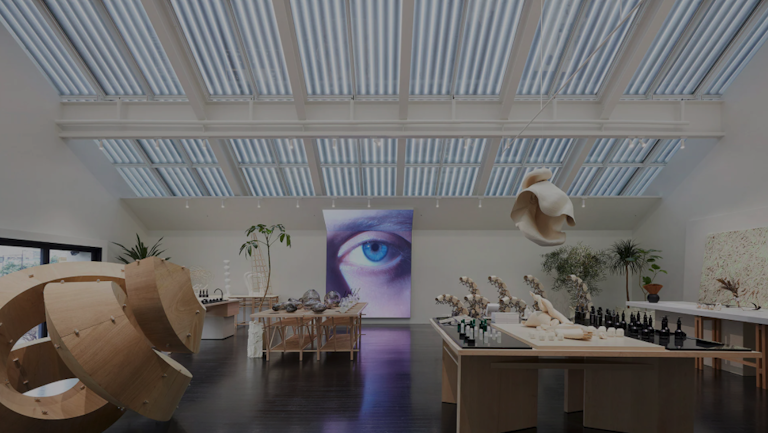 Retailers have to think beyond the category to compete
Published by: LS:N Global
Written by: Adam, Thompson
Date: 01/07/2021
By Adam Thompson, Strategy Director at Amplify.
Adam has worked with the likes of Peloton, Pandora and Waitrose on retail concepts in recent years. Before joining Amplify he was head of strategy at Winkreative and senior creative strategist at FutureBrand UXUS.
The great reopening is underway - or on its way, depending on your location. As the retail sector dusts off fixtures, straightens sanitiser bottles and makes sure all is ready for an upbeat summer, the best stores are giving even greater reason for customers to return.
A movement towards grand, experiential stores that was already underway pre-pandemic appears to be influencing the wider retail world. Flagship stores that Louis Vuitton and Nike launched in London and New York respectively set the tone for spaces that are bigger, better and more in-tune with younger audiences.
It's no longer enough to offer just location-specific drops, or special events at flagship stores. Instead of glancing at the category competition and pinching ideas from close neighbours, the truly visionary are looking to other realms: galleries, spas, hospitality, gaming and even theme parks are influencing the near post-pandemic landscape.
Courageous brands are finding renewed confidence - and opportunity via reduced rents and unusually sympathetic landlords - to try things they couldn't pre-pandemic.
There are two key considerations that recent openings have got me thinking about: content and build. Content is all about connecting a brand to people via culture. Think like an editor: who are the readers and what can we give that they've been missing? Build is making sure the space can change over time, allowing storytelling that engages with customers as their needs change.
A recent announcement from skincare brand Haeckels showed its plans for a takeover of a derelict casino in its hometown of
Margate. The plans include "laboratories, growing rooms, making areas, edit suites, recording suites, beehives, offices, meeting areas, a beauty academy and a skincare/fragrance school". It has the potential to be a village within a 15,000 square foot space.
Similarly, Korea's Gentle Monster continues to wow with its spaces. Its latest - the Haus Dosan 0 10 10 10 - features gallery-stores across four floors and will be host to different brands. At present the experience offers skincare, clothing and a "fantasy-inspired dessert brand'. Gentle Monster has plans for a further Haus in Shanghai, where 'fans and visitors will get an opportunity to experience various test concepts and content within its walls".
Haeckels and Gentle Monster point to a future of retail that's all about experimentation - feeling comfortable with changing things, provoking customers and, where appropriate, reimagining entire buildings.
Over in New York, down by the Flatiron building, the new Harry Potter store takes some cues from the famed Warner Bros Studio experience, with 'Enchanted Keys' around the store that can be scanned with the Harry Potter Fan Club app to bring the magic to life, with butterbeer on tap, wand engraving and other immersive retail experiences, its recommended that guests expect to spend 45 minutes to an hour in-store. This is retail that borrows from the theme park more than it does the store next door.
These three examples make me think that retailers need to behave more like those aforementioned galleries, spas and theme parks. Experiences need to be updated regularly, changing with the seasons and brand stories, creating moments of punctuation in the days, weeks and months.
Give people reason to come and reason to return. Think beyond product sales and create cultural connections that resonate with audiences, giving them experiences that can't be created online. People are hungry for conversational cachet: we've all spent too long behind screens and need the physical 'shock of the new' to remind us just how bricks and mortar retail can offer so much, especially when it borrows from unexpected sources.
Brand Experience Agency of the Decade