Technology as a force for good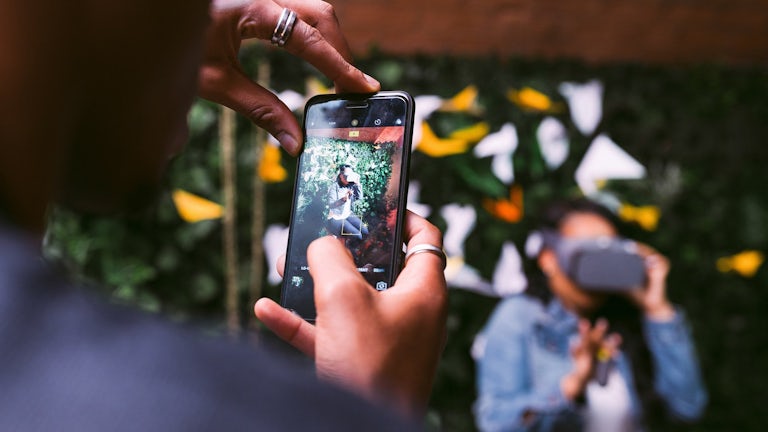 How tech disrupters can create positive change
Originally featured in print as part of Access All Area's April edition, Amplify Founder, Jonathan Emmins, explores disruption.
Working in events for nearly 20 years, I feel privileged to have been in the industry through its progressive times. There've been physical changes: festival speakers as big as tower blocks now reduced to tiny almost-floating cubes. And there's also less visible but arguably more important changes: I'm grateful my first job advising NUS students' union entertainment teams coincided with the early internet, a resource I can't imagine being without.
Yet, 'technology' is getting a lot of flack by a media that conveniently forgets it's only as good the person using it. Without doubt, technology is a force for good: it has the ability to disrupt, democratise and connect, making things easier and fairer.
Case in point is Dice Former A&R, label manager and promoter, Phil Hutcheon, used his vision and digital background to give a much-needed overhaul of the event ticketing industry.
Artists, promoters, venues and fans alike can circumvent the 'tout' issue, ensuring tickets go to those who deserve them most. In Dice's words: "we're killing touting". With Ticketmaster closing their secondary sites, it seems Dice is winning.
More importantly, they're getting people going out. Rather than increasing revenues by increasing ticket prices, they're asking 'how about we get more people out'. Fusing editorial and technology, Dice have turned tickets from a commodity to a community where artists and fans can get acquainted and go out together, whether planning months ahead or on the spur of the moment. I'm all up for that…
Brand Experience Agency of the Decade