Shygirl: Live @ The Boot Room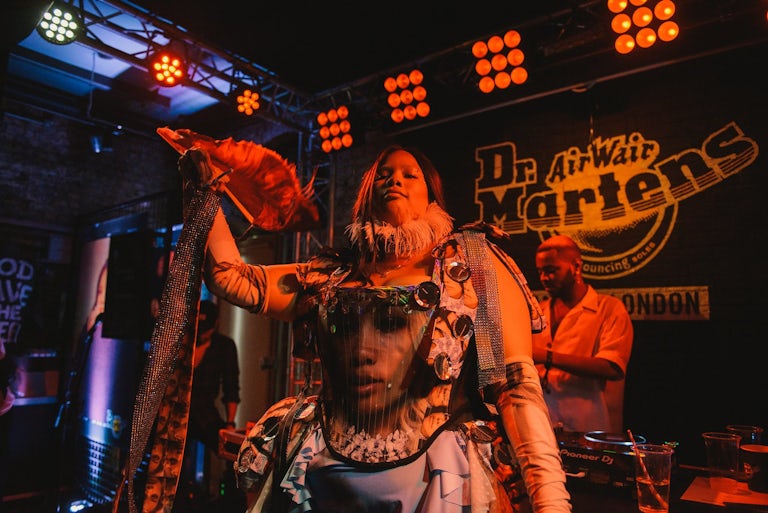 Dr. Martens hosted the launch of Shygirl's new single and music video 'BB'
There was a private screening, an intimate, live performance, and a live DJ set from Hassani and Miss Jason of Jason's Closet. Check out what went down.
Disrupting the music scene with her deadpan vocals and dark industrial beats, the South London singer-songwriter Shygirl describes her style as entirely her own. Carving her own reality within the industry, her work is an amalgamation of genres. And that's how she likes it. Collaborating with other creatives, photographers, designers and musicians, she takes her vision and makes it a reality.
Collective-come-record label NUXXE — co-founded by Shygirl and three other artists — share the same attitude towards the idea of genre and categorisation. Sick of promoters sticking them on the wrong line-ups, they created their own context — 'a truly future-facing, radical club collective that embraces both seductive melody and face-melting percussion.'
To read the full article, head to Dr Martens for the article.
Check out Shygirl's full interview on The Blog
Brand Experience Agency of the Decade