Miyazaki and the Art of No Hype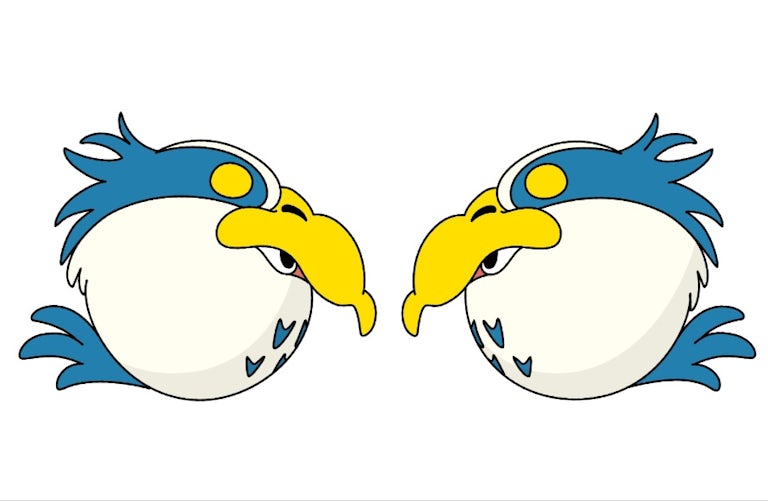 At a time when big stars and even bigger budgets are at the forefront of every summer blockbuster campaign, one cult animation studio and its legendary co-founder have chosen to walk a different path. Amplify Global ECD Alex Wilson looks into the value of going against trend and staying off the hype train.
Published by: Little Black Book
Written by: Alex Wilson
Date: 02/08/2023
The Barbie Movie turning the world pink in a media Blitzkrieg.
A manufactured rivalry with Christopher Nolan's Oppenheimer.
A behind-the-scenes shot of Hugh Jackman's return as Wolverine a year before Deadpool 3's release.
Tom Cruise's Mission Impossible to single-handedly save cinema by throwing himself off a cliff six times in one day.
Generating hype around movies is surely a no-brainer?
Each of these films has released teasers, multiple trailers, behind-the-scenes, press junkets, drumbeat social content, star power and in The Barbie Movie's case, executed a marketing strategy in every channel known to culture.
So how is it, then one of the greatest animated filmmakers of our time, creator of such masterpieces as Spirited Away, Howl's Moving Castle and My Neighbor Totoro, released his latest film last month, breaking Studio Ghibli's opening weekend box office record with 1.83 billion yen ($13.2m) with zero marketing, no promotion and no hype?
Japanese legend Hayao Miyazaki's final film The Boy and the Heron, produced by his Studio Ghibli was released July 14th 2023 with nothing more than a tweeted poster from December 2022 that generated all the conversation and awareness required.
Studio Ghibli and its master storyteller have always put narrative, artistic beauty and audience experience first, and their approach to The Boy and the Heron has been to preserve the cinema-going experience for their audience.
These days the hype machine is designed for fandoms, Reddit communities, Twitter threads and Discord servers to pick apart and hypothesise every feasible spoiler, plot point or twist in an upcoming movie, but from the perspective of Studio Ghibli; they wanted Miyazaki's final film to be the antithesis of that approach.
Dropping IP or entertainment with no warning is not a new phenomena. From Beyonce to Frank Ocean and Donald Glover; out of the blue release of tracks and albums is a powerful tactic, but it's one that creates a focused burst of hype and conversation when no one was expecting it.
During the 2018 Super Bowl commercials, Netflix made a surprise announcement that they would be releasing new Cloverfield movie The Cloverfield Paradox, and made it instantly available on the streaming platform immediately after the game.
However those examples were still designed to surprise, create a moment and generate buzz, not something Miyazaki or Studio Ghibli is even attempting to do here.
There's no secret the movie was coming. They weren't keeping it quiet for some revelatory announcement. They simply wanted to preserve the experience for their fans and audiences, preserving the unspoiled narrative of the film, with seemingly no concern for wider cultural impact or box office.
Movie marketing in general feels it could be reaching a point of evolve or die. The Flash, with a $330m combined production and marketing budget is barely on course to break even. Reports that Harrison Ford's last donning of the iconic hat and whip in Indiana Jones and the Dial of Destiny is also falling short of making back its enormous outlay.
Some studios are taking fresh approaches to marketing their movies such as A24 and in recent times Warner Brothers, but broadly speaking there is a trend to rush to make the biggest splash possible. And in a world where marketing budgets for the world's biggest blockbusters at times match or even exceed the production cost of the movies themselves, it's those that are behaving differently that are creating those deeper connections with audiences and getting them closer to the worlds and characters they love that will succeed.
And what we are seeing with Miyazaki and the art of no hype, is that the measurement for success comes in many forms, and box office results isn't always one of them. The Boy and the Heron will not be judged by how many tickets are sold, but how its audience connects with the themes of the film and the experience they have in that world.
To read the full article, visit Little Black Book.
Brand Experience Agency of the Decade