 Jack Daniel's readies a new music marketing strategy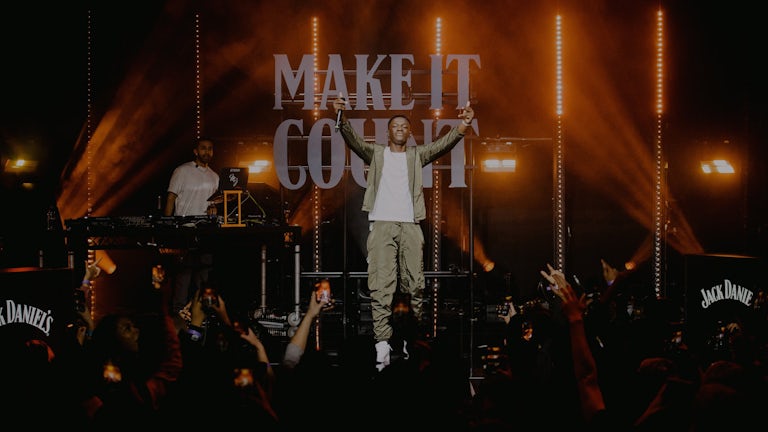 Jack Daniel's is pushing into new music genres with the Make It Count Sessions...
Published by: The Drum
Written by: Hannah, Bowler
Date: 24/11/2021
Jack Daniel's has hired Amplify to help the brand diversify beyond rock'n'roll and launch a new music strategy focused on hybrid events.
Yesterday the whisky brand debuted its latest music event, the Make It Count Sessions, developed by creative agency Amplify to help the brand reach more fans and new music genres.
Its first billing featured UK rap and garage artists Hardy Caprio and Lost Girl, and was livestreamed exclusively on YouTube from London's Clapham Grand.
In a bid to engage with new audiences, Jack Daniel's will shift away from large-scale in-person gigs to a mix of virtual and physical gigs, and reposition itself as a brand for fans of other genres.
Jack Daniel's brand manager Laura McCarthy said the Make it Count Sessions "provide a tangible proof point for our new global creative positioning."
She added: "As a platform, [the Make it Count Sessions] really resonates with our values, allowing Jack Daniel's to authentically reach out into new areas of music, while partnering and supporting icons in the making."
Amplify, which has been developing hybrid experiences, came up with the strategy and produced the event and supporting content along with broadcasting the gigs.
Its strategy director Simon Richardson acknowledged Jack Daniel's "long-standing legacy" in music, but said "we needed to shift preconceptions around the brand as a champion of rock'n'roll artists to engage newer generations of drinkers.
"With the new Make It Count Sessions, Jack Daniel's is able to prove that its values transcend genre."
This article originally appeared in The Drum .
Brand Experience Agency of the Decade