Innovation: A need for bravery + a VR renaissance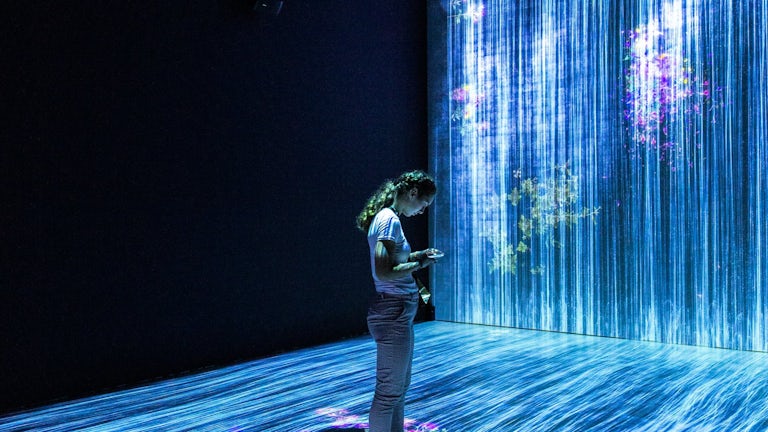 Our Head of Innovation, Jamie Davies, gives us his forthright views on what is needed to help innovation flourish...
To read the original article, head to New Digital Age for the article published 15th May 2020 by Justin Pearse.
Ahead of the Dragon's Den-style Innovation Sessions event, where innovative tech companies will have the chance to pitch their solutions to agencies and brands, New Digital Age talks to the judges to discover their views on innovation in our industry.
Jamie Davies, Head of Innovation at Amplify gives us his perspective below.
What are you most hoping to see from the pitches at NDA Innovation Sessions?
Problem solving innovations, mainly focused on striking the balance between entertainment and utility, that leverage existing tech in genuinely creative and inspirational ways.
What are the biggest challenges for agencies and brands in finding and deploying the best technical innovations?
A lack of bravery is a frequent challenge. There's a plethora of amazing tech out there that can deliver stunning and measurable experiences across a range of budgets. And they can be implemented quickly, in beta at least.
They can create incredibly clever, useful or entertaining executions that drive high engagement and become a real cultural talking point. But marketers sometimes feel scared to try new tech or feel creatively constrained by the specs.
What tech innovation have you been most excited about so far this year?
I love seeing continued advancements in AI and how it refines our own 'UX'. I'm also a big fan of clever uses for machine learning, like when it's used in recycling.
Similarly, I geek out on genuine innovation in product design, like constant enhancements in e-bikes and e-transport. Although many commentators think VR has already had its day, this 'old' tech could go through a mini renaissance what with new social VR apps being developed, headset refinements and weight reductions… not to mention how the pandemic is driving mass adoption of virtual connections and experiences.
Perhaps people will finally appreciate its power to enable immersive escapism, remote socialising, travel and more.
What hyped tech innovation have you been most disappointed in over the last year?
That's a difficult question as it's not necessarily the hyped tech that falls flat, but the creative expression of that tech.
If we are imaginative, blend and break formats, there's enough tech out there to do genre-defining work. Travis Scott's collaboration with Fortnite is a great example: a game with an otherworldy gig blended together for jaw-dropping engagement and endless column inches.
If the idea is clever, relevant, authentic and memorable, it doesn't necessarily need high-end graphics or fancy new kit.
What impact has the pandemic had on innovation in our industry?
It's clear that a lot of the products we now use day-to-day are limited and not fully fit for our needs. So the pandemic has forced everyone to innovate at pace. Which is great because our unsustainable old way of life needed to change – and fast.
Many brands deserve credit for pivoting at speed and doing amazing work under difficult conditions.
I'd like to think the pandemic will have a positive legacy in that we'll come out the other side with an explosion of innovative thinking and creative problem solving.
Brand Experience Agency of the Decade