Independent Brand Experience Agency 2022: Amplify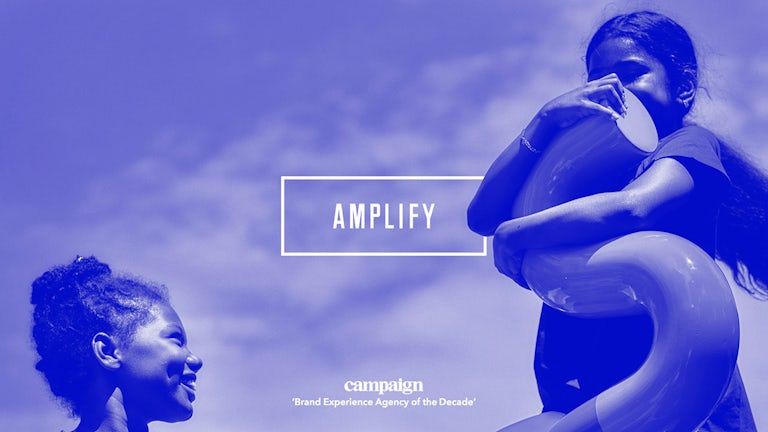 The Gold winner in this category for Campaign's Global Agency of the Year Awards is Amplify.
Published by: Campaign
Date: 17/05/2023
Amplify, founded by Jonathan Emmins in 2008, has been on a mission ever since to pioneer brand experience. Working with clients such as Amazon, Dr. Martens, Fortnite, Google, LEGO, Netflix, Nike, Pinterest, and PlayStation on global campaigns, the independent shop strives for work that is "unrestricted by channels or brand touch points, but instead inspired by the culturally-rich world that surrounds us, all, so that we can help our clients contribute to culture in a meaningful way."
The agency's reputation is growing globally: with offices already in Sydney and London, in 2022 it added Paris and LA to its footprint. It has also received recognition from Campaign, Cannes Lions, and The Clio's with 27 global award wins in the past year.
Commercially, Amplify says it increased turnover by £20m, or 60%, in what it describes as its "biggest year yet" winning 36 new clients, including Apple, Activision, Genesis, Paramount Pictures, Louis Vuitton, Polestar, Santander, Lululemon, Warner Bros and Vice.
Headcount has increased by 28% in the past year to a workforce of 195, including the content and studio teams, which have increased headcount by 15% as the agency continues to invest in its creative and strategic capability. To maintain staff satisfaction, the agency introduced its first head of people and culture, Stacey Stollery, to review its employee offering.
Judges said Amplify's entry "clearly revealed how it is operating as a shining light to the industry." And they "loved seeing an agency take a stand on creative differentiation and culture when so many are moving to become data led. While a balance is important in art and science, the numbers show sticking to creative differentiation is working here."
To read the full article, visit Campaign.
See more on our campaign wins here.
Brand Experience Agency of the Decade