How women's football can take the next step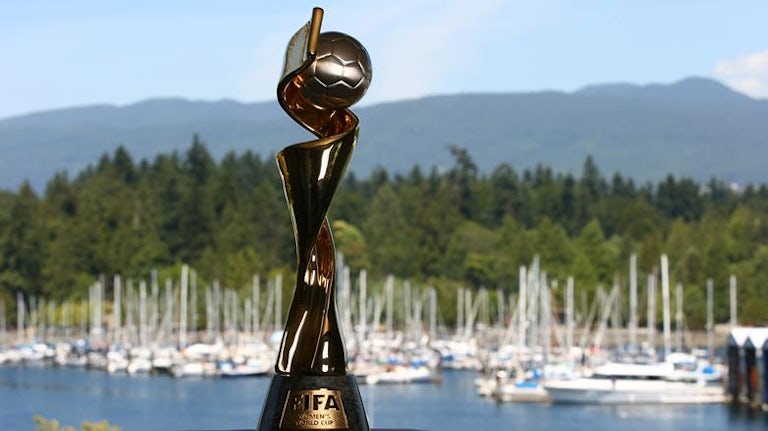 Simon Richardson, strategy director at Amplify, looks at how brands can work with women's football.
Published by: Broadcast Sport
Written by: Simon Richardson
Date: 16/08/2023
With the Women's World Cup in full swing, and early signs suggesting that it will break records for attendances and global viewing figures (double what France '19 managed to pull in), all eyes are on what's next for the sport.
It's clear that Women's football is going through a period of vast, expedited change. Domestic leagues are booming, with this season's average WSL crowds 2.5 times bigger than what we saw last season. Fans around the world are getting behind their nations – big up Morocco for showing the most passion so far. The game's stars are gracing the covers of video games, billboards and brand campaigns.
Taking a step back to look at how far it has come, even in the short time between France '19 and Australia '23, it's remarkable how a sport that was inexplicably banned for 50 years in the UK and continues to be unfairly pitted against the corporate behemoth of the men's game, has bounced back and continues to go from strength to strength. There's still some way to go though.
Karen Carney, chair of the UK Government review of the state of play in women's football, highlights the need for an overhaul of the game to truly transform and secure its future. She calls out four key areas that need improvement for the sport to fulfil its potential, including the revamping of corporate structures and the professional environment, grass roots support and advancements to the fan experience.
We've already seen a wave of brands stepping in to provide some of the resources and financial backing needed to raise the bar in women's football, and it's in these last two areas in particular that there are a wealth of opportunities for more to get involved and help the game kick on.
This could be a bit of a sliding doors moment though. It's imperative that women's football gets support, but that support needs to come in truly additive and authentic ways that continue to grow and empower the communities and culture of the game. These days it's easy to feel like the men's game has been irretrievably lost to unrelenting commercialisation. State takeovers and super leagues have threatened to sever football from its roots, making it inaccessible to the fans that are the beating heart of the game. It's a game suffering from historic problems of inaccessibility and institutionalised inequality that are only recently beginning to be addressed. Women's football feels like a fresh start. Yes the numbers are appealing, and many will just see the size of the audience and its evident potential growth and want a piece of the pie. What's more important, and should be more exciting for brands looking to get involved, is the new vision of football that the women's game presents us with. A vision built on diversity, inclusion and fan agency. Brands entering the field need to be committed to preserving and strengthening that.
Google Pixel offers up a pretty solid case study of how to support women's football in the right ways, targeting those areas of grass roots support and elevated fan experiences that Carney calls out. Their recent TV spot, fronted by Lionesses star Lauren James, champions grassroots communities like Victoria Park Vixens, Hilltop Football Club and Hackney FC, bringing much needed visibility to leading cultural figures across the football pyramid. Through Pixel FC, they are boosting coverage of the game by onboarding a collective of women's football creators to get the word out and bring new perspectives on the action. Going beyond a hollow badging exercise, they're adding substance to partnerships with the FA and the Women's Bundesliga to show a commitment to the culture, reflecting their brand values and naturally integrating their products in an additive way.
One of the most exciting aspects of the emerging women's football scene lies in the local DIY groups that are springing up to organise games, throw watch parties and connect fans. The likes of Baesianz FC and Baller FC, who have been throwing some of the vibiest watch parties in London this World Cup, are instrumental in driving the subcultural revolution swelling around the game. United in their mission to open access to the game, organisations like this are really interesting partners for brands who themselves could be instrumental in supercharging efforts to level the playing field.
On the grassroots front, brands can also look to forge new paths for people to get involved in the game. The lack of pitch space for girls, women and non-binary people to play has long been one of the biggest challenges. Adidas, Versus and Power League joined forces to try and remedy the situation with their campaign Pitch Please, providing free and safe spaces for grass roots players. Similarly, Spotify partnered with Championship side London City Lionesses and She Plays Football, to open up opportunities for young ballers, especially non-white players for whom the barrier to entry is often even higher. While these may fall short of long term, institutionalised change and ongoing access, they are still a great intro to the game that can go a long way towards breaking down barriers.
When it comes to the fan experience, there are limitless avenues brands can go down.
Elevated broadcasts or digital experiences like Nike and Martine Rose's Lost Lionesses kit launch, which invited fans into a meta storytelling environment where they could get closer to the team and its journey, can not only open up the game to new audiences but can also give visibility to its proponents and bring fans closer to the game. Matchday experiences, in or around stadiums, or spaces for viewings that lean into the inclusive, festival atmosphere around the sport, is another route that brands can take to answer a genuine need and play a useful role that welcomes and rewards increased fan engagement. BT grabbed the headlines when they turned the UK's Red Lion pubs into Red Lionesses a few years back but the need for places that are even showing the games, let alone safe and welcoming ones, remains a pressing one.
Women's football is giving us a really interesting moment in culture. One that brands, armed with the right reasons, the right ideas and a commitment to being a force for change, can be equally excited about getting involved in. It's an opportunity to do things differently and break formats. The grass really is greener.
To read the full article, visit Broadcast Sport.
Brand Experience Agency of the Decade