High-Low + Win-Win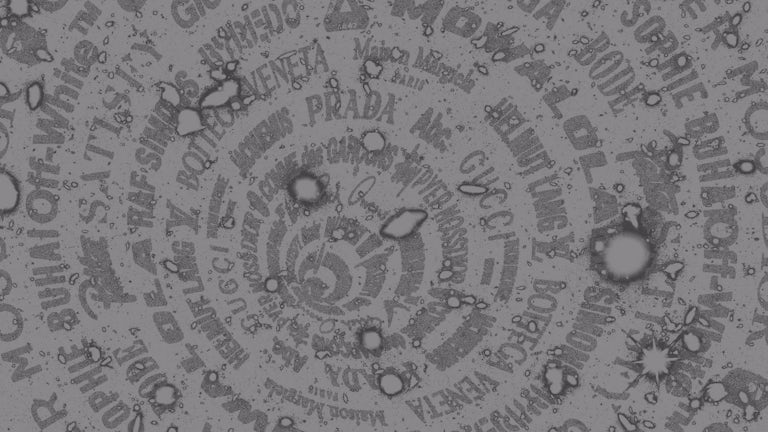 Why collaborations between luxury + streetwear brands make more sense today than ever...
To read the original piece, head to Raconteur (page 4) for the article published 15th October 2020.
Collaborations between high-end fashion houses and streetwear brands have taken the industry by storm, but what is the rationale behind these unconventional partnerships? And how do two contrasting creative aesthetics merge to become one?
Our Strategy Director, Christophe Brumby, provides further insights below...
-
Collaborations are all about carving out new "brand spaces" and at their heart, they are an exercise in plasticity: they are about brands stretching out of their core market, pushing their boundaries and sprawling into new territories.
As highlighted in a recent piece by Highsnobiety's Editorial Director Christophe Morency, I also firmly believe that "brands aren't companies, they are universes". It is about assigning them meaning and relevance by building up and shaping the context around them, creating a constellation of cultural associations and connections to help them grow beyond their core market.
Today more than ever, brands need to "cater to the wider [I would also add "insatiable" – courtesy of Instagram, YouTube, TikTok et al.] cultural hunger of consumers". This is Peter Drucker 2.0: today, s̶t̶r̶a̶t̶e̶g̶y̶ consumers eat culture for breakfast.
However, in the age of endlessly refreshing feeds where it sometimes feels like we have seen everything and that everything has already been done, it is becoming increasingly difficult for brands to capture their audience's attention, surprise them and cater for their constant need for newness.
In this context, brands are compelled to stretch further and further away from their core to create unexpected partnerships, paving the way for so-called high-low collaborations between luxury labels and streetwear brands.
The results are similar to those observed in nature when tectonic plates (brands) collide to form mountain ranges (peaks of conversation and sales): as the mash-up continues, the mountains get higher.
The further apart both brands are perceived, the bigger the noise around the collaboration: hot on the heels of their capsule collection with collaboration champions Brain Dead, The North Face have just teased their highly unexpected upcoming collaboration Gucci with a series of posts on the luxury house's Instagram, sparking intrigue and discussion with fashion, streetwear, performance and outdoor enthusiasts alike.
Ultimately, the most successful collaborations are those that manage to not only bring together two brands that are at odds with each other on paper but also immediately and instinctively make sense when they do come together, creating a eureka moment for their audience (think "mind-blown" 🤯 emoji).
This is the trickiest part to achieve for brands and one of the common pitfalls: there has to be a clear rationale behind the collaboration, a reason to believe. Failing that, increasingly savvy and educated consumers will see right through it and will instantly walk away.
As Virgil Abloh, artistic director of Louis Vuitton's menswear collection and CEO of Off-White, once pointed in an interview for 032c, they need to engage both the tourist and the purist. They need to work on the surface (the conspicuous juxtaposition of two logos from two revered labels acting as cultural badges) but they also need to offer depth with an authentic and credible backstory for an audience that sees value in being in the know. While Chinese consumers are particularly receptive to labels and logos, there is now also a social and cultural currency in showing you are part of a small group of insiders that know about the latest trends, drops and capsule collections before anyone else. "Expressing wealth isn't the coolest thing right now. It's expressing your knowledge." Virgil Abloh, in another interview for 032c.
In that respect, exclusivity remains one of the main drivers of consumer interest in fashion today, especially in China. As a common denominator between luxury and streetwear and as both worlds continue to meet and merge, the definition of exclusivity is shifting though. The idea of scarcity remains at its heart however, while luxury has traditionally defined it through price and quality, streetwear now also defines it through the lens of knowledge and community.
Image credits:
© Nayan Graf Quartier for Highsnobiety
© MVC Magazine - Gucci x The North Face
Brand Experience Agency of the Decade