Can Eco-Friendly Cars Finally Appeal to Youth Marketing?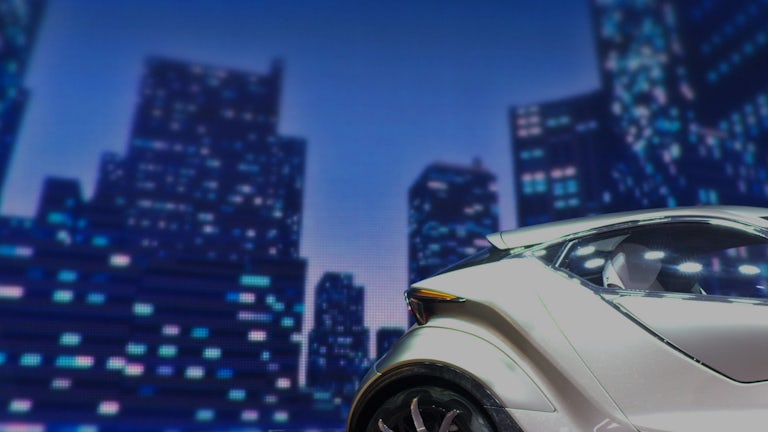 With a surge in eco-friendly car manufacturing and a tech revolution, has the automotive industry finally cracked the code for youth marketing?
In 1998, the world saw a definitive eco-friendly car come to life. It was a small, two-seater and it was smart. By 2006, there was an all-electric model on the market too. But why did the smart car never really catch on? Eco-friendly and compact, they seemed to be the answer to gas guzzlers that were clogging up the cities. But as revolutionary as the idea was, the smart car disappeared for a while whilst new options for eco-friendly drivers were germinating throughout the 00's. Finally, we are beginning to see young people's attitudes and automotive industries connect.This is in no small part down to Elon Musk's visionary and tech-focused car company Tesla. His Master Plan, Part Deux outlines a four point plan, that uses the expensive original Tesla car to fund a more inexpensive, eco-friendly car and to eventually provide integrated solar power. The vision? "One ordering experience, one installation, one service contact, one phone app". Musk is solving global issues through product and tech – and this in turn, is changing an industry, and appealing to future-purchasers in equal measure.
Lifestyle, lifestyle, lifestyle
In our Young Blood research, we found that young people are more environmentally savvy than ever before. Although this doesn't always impact their purchasing decisions (price often trumps morals), they are aware of how their products are made and believe that brands should be doing all they can to reflect their beliefs as consumers. This combination of price and product manufacturing is potentially one of the reasons the sharing economy appeals so much to them. If they're driving in cities, they're more likely to be using Zipcar or hopping in an Uber, than purchasing a 4x4 (or even a Smart car).
So what would make them become car purchasers? Perhaps the answer lies in a real understanding of their lifestyle choices. In America, brands like Chevrolet are already tapping into the digital dimension of lifestyle, with 'Shop Click Drive'. This seamless UX experience allows you to browse and select your car online, before you pick it up in-store. Forget the innovatively wry 'Lemon' Volkswagen ads of the past, now cars are marketed through 'video brochures'. Adverts like Volvo's tap into the idea of storytelling – bringing to life Swedish footballers Zlatan Ibrahimovic's inspiring origin story. It's less about the car, and more about the message. It seems accepted logic that young people are looking to purchase from behind screens, rather than walking into dealerships. If you want to tap into this market, digital innovation and lifestyle comes first – something we found ourselves in our work for Lexus.
Tech influence
Then there's Elon Musk and Tesla. After going public, they netted $238m and fast became the most in-demand electric car on the market.
Motor Trend, on Tesla's involvement with the Roadster, said: "The Roadster is a cool automobile technically, a cooler automobile to drive, and a historic game-changer in our perception of battery-electric vehicles". Two words jump out of this quote: 'cool' and 'perception', and it goes back to our understanding of young people. They want to be eco-friendly, but they also want to be on trend. Tesla has managed to corner the market in being tech-savvy and ahead of the curve.
By approaching and positioning his company like a tech start-up, Musk has pushed driverless cars, eco-friendly battery and solar power, and integrated driving experiences to the forefront of the automotive conversation. Big players are increasingly becoming braver when it comes to investing in new technology. Ford are testing driverless cars in fog and snow, as well as connecting 10m of their cars to AT&T 4G, whilst General Motors are inviting hackers to test their 12m connected cars for bugs. These seemingly immovable stalwarts of the industry are now using language more associated with Silicon Valley than grease lightning. What's great about Musk's investment is that it has thrown the car game wide open – through the power of tech.
Meme communication
This tech influence has also become part of marketing strategy too. Conversations with customers are happening more in real time. For example Honda's Snapchat campaign for the Civic. Their sponsored filter got over 50m views and was used 3m times. At first glance taking the line 'They see me rollin'' (from Chamillionaire's classic 2005 hit Ridin') might seem a bit anachronistic and out of touch. But actually, it's a stroke of genius. Tapping into a nostalgia for the mid-00s, Honda also managed to give a nod to a popular meme too, which has in itself found a new lease of life in the uni-cycling frog Dat Boi. This highly dense language of references lives online, and by going straight to Snapchat, Honda is communicating directly with an audience who knows exactly what they're saying. Additionally, with Snapchat fast becoming the gen z platform of choice, Honda are also cleverly tapping into a generation who, according to a recent study by Kelley Blue Book and Autotrader, do want to own cars - and who are more likely to trust established brands. Well played.
Conclusion
It wasn't so long ago that online articles were touting the downfall of the automotive industry, with headlines like Millennials Don't Care About Owning Cars, And Car Makers Can't Figure Out Why. It's only taken a couple of years for the car industry to buckle down and sort out their communications. Instead of tapping into the time-old tale of convenience and status, they're realising that young people actually want to be driving a car that reflects their personality, values and ethics. It's a sea-change that's being led by Musk's visionary investments, and Apple's not-so-secretive self-driving developments. With tech leading the way, those trusted brands of the car industry are finally following suit – meaning, hopefully, there'll be a mass of eco-friendly, stylish cars being ready to pick online and drive out the lot in no time.
Brand Experience Agency of the Decade