Campaign names Amplify 'Brand Experience Agency of the Year' for Australia + New Zealand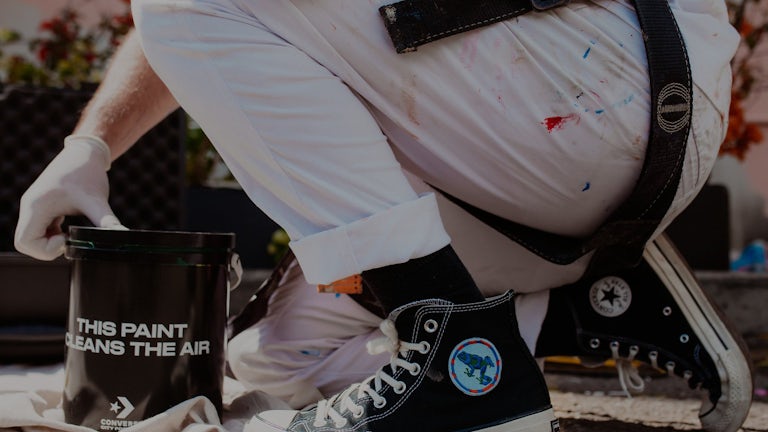 We're proud to announce that Amplify is Campaign's 2021 'Brand Experience Agency of the Year' for Australia and New Zealand.
Published by: Campaign Asia
Date: 07/12/2021
Over the last year, our Australian team has redefined formats, grown new areas of the business, and pioneered the future of brand experience. As a result, 2021 was Amplify Australia's best year to date, creatively and commercially.
By continuing to push creative boundaries and developing a fresh perspective, our team was able to deliver ground-breaking work. Including a series of firsts with Afterpay in digital fashion, the launch of the global creative initiative Converse City Forests and a brand new music platform for YouTube Music to support emerging artists that reached millions.
Amplify Australia also brought innovation to the B2B space despite restrictions. We delivered experiences that blurred the lines between live and virtual through dynamic content and thoughtful at-home experiences–empowering our clients to connect with their audiences despite the distance. Adopting this thoughtful, hybrid approach provided a personal touch during an otherwise isolating period and led to a rise in engagement. In fact, by delivering at-home experiences to complement virtual events, we saw a double-digit increase in attendance and extended watch time.
Along the way, our mindset has remained the same–with limitation comes opportunity. Our Australian team took this time to innovate in the face of adversity. Despite the challenges in the experiential space, our continued innovation and focus allowed Amplify Australia to win seven new clients.
"What a year it's been for Amplify here in our Sydney office. The quality of work we've delivered is a true testament to the creativity, strategic thinking, and resilience of our small but mighty team. Our collective experience, knowledge, and tenacity make Amplify Australia who we are today. In a challenging 18 months, the team went above and beyond to bring events and campaigns to life in fresh and imaginative ways," says Gareth Davies, Managing Partner of Amplify Australia.
In addition to these projects, Amplify Australia provided a series of online thought leadership sessions to push the conversation forward and guide the industry during these uncertain times. In each session, our team collaborated with guest partners and creatives to deliver insightful findings to over 600 clients and 141 brands.
Beyond that, our team continued to tap into Australian youth culture through our ongoing research platform, Young Blood. This year we spoke with young people about what life's been like in Australia through the pandemic on everything from technology to fashion, ambition, experiences, and beyond. Our findings provided a clear snapshot of how life has changed for them and what they're looking for next.
At Amplify, we want to empower brands to better understand their audience and the broader cultural context in which they exist. We know the importance of putting the audience at the heart of everything we create. It's this philosophy that has brought us to where we are today, and it's what we will continue to believe as we move forward.
So from everyone on the Amplify Australia team–thank you to all of our clients and to our extended network of partner agencies and freelancers. Together, we delivered compelling at-home experiences, led a global return to live events, and pioneered the future of brand experience.
To see the complete list of winners, head to Campaign for the article.
Brand Experience Agency of the Decade