Basking in the fashion spotlight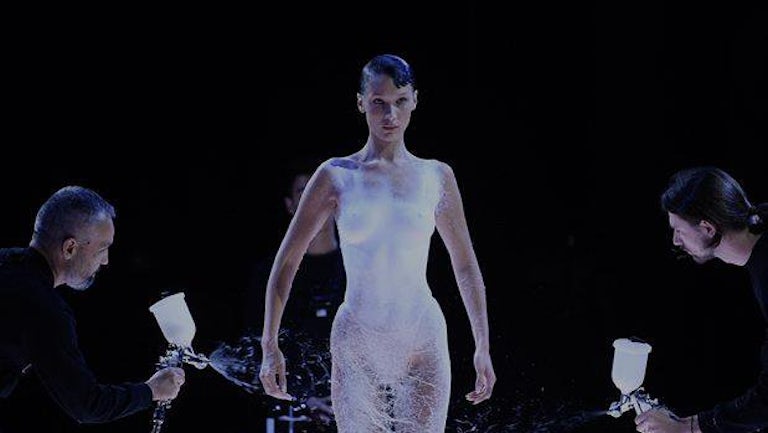 Yasmin Arrigo, global brand and editorial director at Amplify looks at how #ParisFashionWeek delivered an enviable experience...
Published by: Campaign
Written by: Yasmin, Arrigo
Date: 19/10/2022
As the final destination on the month-long global celebration of fashion, unveiling the collections for spring/summer 2023, Paris Fashion Week was always going to pull out the stops as it triumphantly marked its first season sans restrictions since the pandemic.
Moving beyond the furore of Kanye's slogan tee, the long-anticipated return to IRL delivered standout fashion moments across this season's PFW ensuring the City of Light remains the one to watch for brand experience inspiration.
From creating viral moments in front of a live audience, through to actively championing a thought-provoking conversation on inclusion, Paris Fashion Week didn't disappoint with experiences that were innovative, energetic and unashamedly fun. And so as global fashion month finally winds down, it is clear that the Paris endnote is one that also offers an alluring forecast of industry-defining trends to come.
Return of pop-up Paris
Extending PFW across the capital and opening the doors to those without tickets to the shows has always been part of the fashion week experience, but one that was shuttered during the pandemic-inflicted seasons. This season, however, marked a triumphant return for many designers that opted for a pop-up presence to promote their new collections. Referencing the concept of its FW22 La Papier runway, Jacquemus opened La Boutique Montaigne, a pristine all-white concept store filled with its garments and, bizarrely, a super-sized popcorn claw machine.
Meantime, Mackage, the Montreal-based luxury lifestyle brand, launched a temporary space designed by Crosby Studios, as a precursor to the brand debuting a flagship Parisian store. With its walls clad in silver foil replicating the brand's signature down puffer, the immersive installation featured futuristic artwork plus a centrepiece of a bed to symbolise the comfort of the key designs.
To read the article in full visit Campaign.
Brand Experience Agency of the Decade