90% of Australian youth want brands to stand for something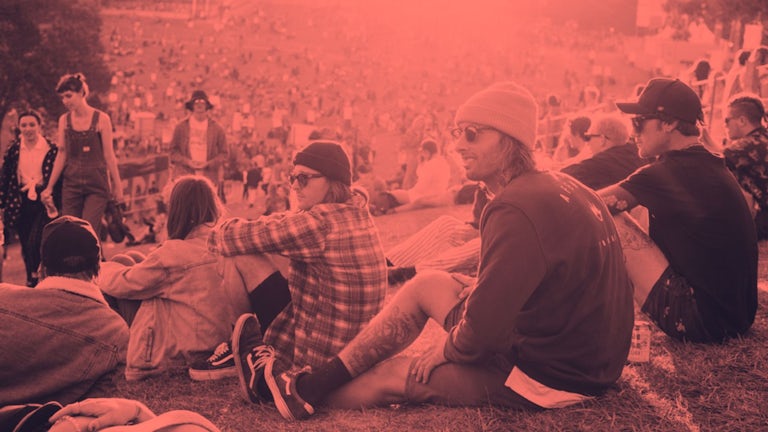 Amplify's first Asia-Pacific Young Blood study digs deep into young consumers' attitudes toward fashion, technology, food + more...
Published on 31st July 2019.
Nine in 10 Australian youth say they care about what a brand stands for, and 20% say brands can be more powerful than government in affecting positive change.
The findings and many others are part of brand-experience agency Amplify's inaugural Young Blood: The New Australia research, in which it surveyed more than 2000 18- to 30-year-old Australians from across the socioeconomic and cultural spectrum.
When it comes to saving the planet, 34% of respondents said brands should be leading the way, and 40% want the brands they buy to reflect their values. However, for all the progressive attitudes displayed by Australian youth, the study found that consumerism is still king.
Regarding fashion and ethics, 59% of those surveyed don't feel guilty about buying things they don't need, and just 20% worry about the ethical implications of what they bought. In addition, a significant number of respondents said they don't set much store by celebrities (79%) or social-media influencers (69%) endorsing products.
Krupali Cescau, Amplify's brand director, said the study "is our chance to challenge the narrative—to look past the narrow behavioural research most brands ask of us and ask questions that really delve into the realities of growing up in Australia today." The global trend for localism is prevalent in Australian youth, with 42% saying they want to support local brands. However, more than half of respondents said trust was the key issue for brands to get their support, with honesty and transparency critical. In other findings, 42% said they were worried about their financial security, and 70% believe their generation has to force environmental change.
To read the original announcement, head to Campaign Asia
Brand Experience Agency of the Decade