The Podcast Show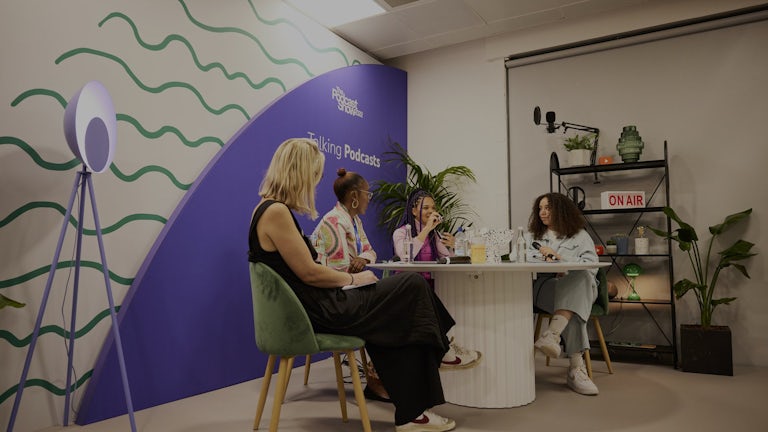 Amplify + YouTube activate at The Podcast Show as an official sponsor for the first time…
Challenge
For the first time, YouTube was an official sponsor of London's breakthrough podcast event, The Podcast Show. Amplify was tasked with creating a brand experience for YouTube signalling to partners and the industry that the platform is prioritising podcasts and is now an active participant in the space.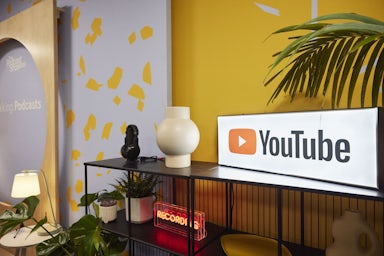 Insight
YouTube's unique benefit of video format podcasting allows for more immersive storytelling, fosters connection and enables community by giving the audience a view into the creator's world.
Strategy
Deliver four unique stages and hospitality spaces built around an ownable feature to celebrate video podcasting through bold and playful designs.
Table Talk
Many video podcasts on YouTube are hosted and captured around a set with a table as a focal point. Amplify took the intimacy and design principles of the 'round a table' format and recreated the environments that would facilitate conversations and spark ideas.
Each set and stage was designed around a unique podcasting table, creating the feeling that the audience was on set in a video podcast studio - giving them the best seat in the house.
Brand Experience Agency of the Decade