Joyvillle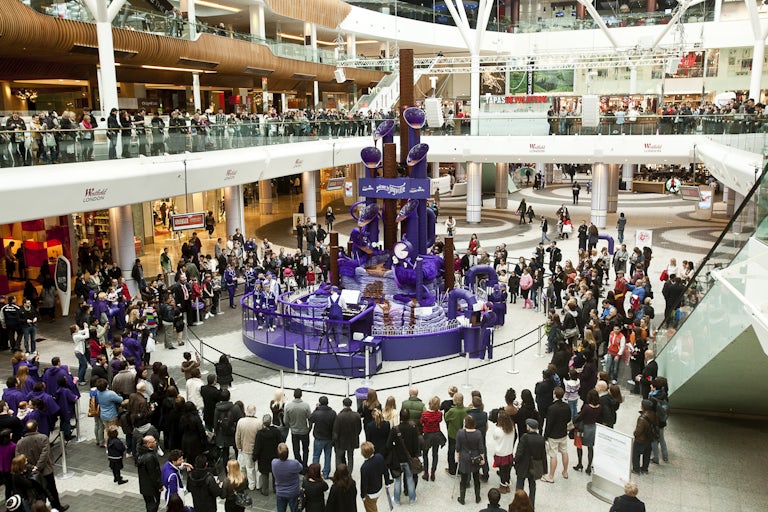 Amplify bring magic to life with Cadbury's Joyville...
Challenge
Chocolate lovers are often willing to buy into storytelling magic when it comes to their favourite treat, and Amplify were challenged by Cadbury to launch their new Dairy Milk Bubbly and introduce Joyville, a mythical place, to fans across the UK.
Insight + Strategy
Adults and children alike associate chocolate with fun and wish it was made in a gum-drop factory by eccentric scientists and hard-working elves. So we created a real world landmark for the Joyville campaign that would bring Cadbury's brand story to life, in footfall hubs across the UK.
Solution
Magnificent Musical Magical Chocolate Fountain
A paradigm shift in confectioneering and chocolate-based technology. A chocolate tower several stories high flowing with 12 tonnes of real Cadbury's milk chocolate appeared in major shopping malls across the UK. In the magical chocolate fountain, Amplify created the centrepiece of one of Cadbury's most successful and engaging campaigns to date, drawing record crowds to an event, with video content meaning the spectacle lived long in the memory of the 2.5m people it reached.
2.5m

adults and children delights

1

launch like no other

Tallest

chocolate fountain ever made
Brand Experience Agency of the Decade