Immersive Premium X Gigs
Amplify help Spotify bring superfans and their heroes closer together…
Challenge
To strengthen Spotify's relationship with key artists, support new releases and, above all, reward the highest streamers on the platform – the superfans!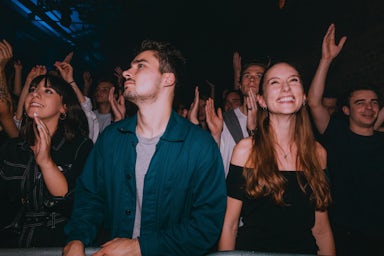 Insight
Spotify has the ability to identify passionate fans by their listening behaviour and engagement on the platform, informing artists of how their top listeners behave, evolve and grow.
Strategy
To help bring artists and fans closer together by inviting Spotify's top streamers to attend once-in-a-lifetime gigs.
Solution
Working collaboratively with Spotify and AAA artists including Justin Timberlake, Kylie Minogue, Jungle and George Ezra, we created immersive experiences using cues from the artists and their music to create portals into their creative worlds. We continue to imagine and create the ultimate theatrical set-ups for unique performances by these artists, creating shareable moments for their superfans.
For Justin Timberlake's post-Brit Awards bash, we stayed true to his Man Of The Woods album inspiration, transforming The Roundhouse into a magical Tennessee woodland. George Ezra brought a bit of Barcelona to the Shoreditch Tree House as we recreated 'Tamara's House' where he wrote his latest album.
A Nashville-inspired cabaret was the perfect backdrop for Kylie to perform her new album, Gold, to her biggest fans at the beautiful Porchester Hall.Meanwhile, Jungle's For Ever album launch party took place at Village Underground, opening up the band's process and approach by providing an insight to their singles, albums and videos to date, including an appearance by the now iconic Jungle vintage Ford Escort.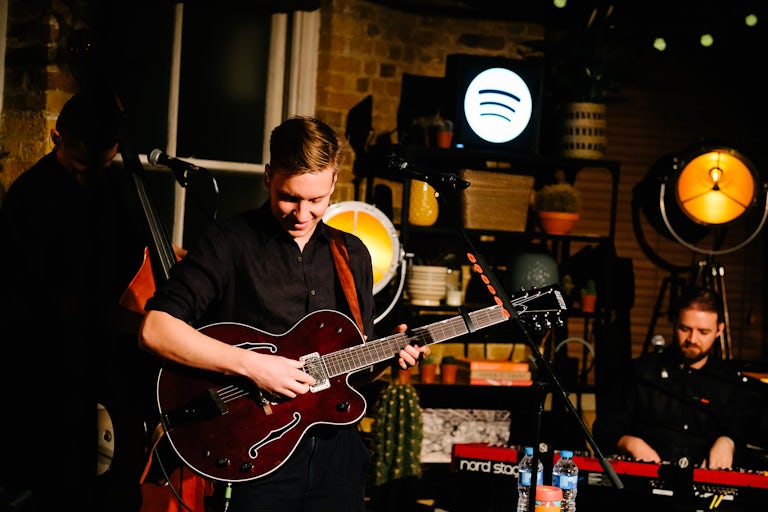 Brand Experience Agency of the Decade