Nando's Yard
Amplify + Nando's programme a month-long space to inspire young London...
Challenge
Amplify were challenged to create an experience that emotionally connected with Nando's younger audience, showing they had their finger on the pulse and offering a 'safe space' that is sorely lacking in the face of UK austerity.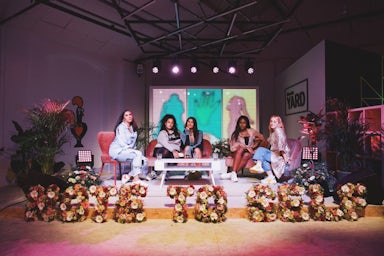 Insight + Strategy
With London losing at least 104 youth centres since the 2011 riots, young people have been left with fewer places to come together, create, play, and find a community. As an overall business objective, Nando's are all about 'staying on the side of youth'. With this in mind, they wanted to give something back to the capital city.
Our strategy led us to create a welcoming and safe space where young people can come together to have shared experiences; whether that's big moments and unforgettable events or the chance to produce a track, beat a friend at FIFA or have insightful discussions with their mates.
Solution
'Nando's Yard'
A space for young people in Shoreditch that took place over three weeks this August school holiday. We created a design identity that represented community and the coming together of different elements and scenes harmoniously. We used simple shapes and bold colours that allowed the comms to flex and tell multiple stories whilst appealing to all genders. What resulted was a flexible playbook that allowed us to move from the digital to the physical, and to either hero individual talent or the lineup as a whole.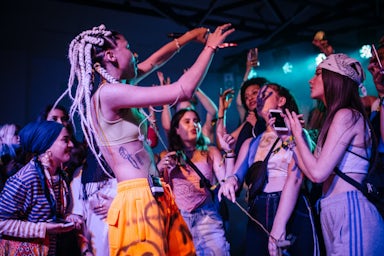 The programming was extensively curated with everything from music performances, comedy nights, supper clubs, pop up market stalls, talks and workshops, to gaming and chill out areas. We created strong talent relationships throughout the campaign, which helped cement its relevance to our core target audience. Working with partners including Wavey Garms, Keep Hush and Misha Megha we curated and transformed the space creating bespoke creative identities for each event. We programmed talent across a variety of genres over the three weeks including Kurupt FM, Grace Carter, M Huncho, Jimothy Lacoste and Lava La Rue.
Food played a central role in the experience with an always on Nando's restaurant, complete with secret menus and celeb-created items – bringing everyone together under one roof for community meals at dinner time.
At its heart, Nando's Yard was an inspiring but safe place for young people allowing them to explore their creativity, hang out with their mates and attend exciting events that were accessible and relevant to them.
See what went down here.
16

Experiences + touchpoints

14

Workshops across 
four passion points

34

Programmed events 
over three weeks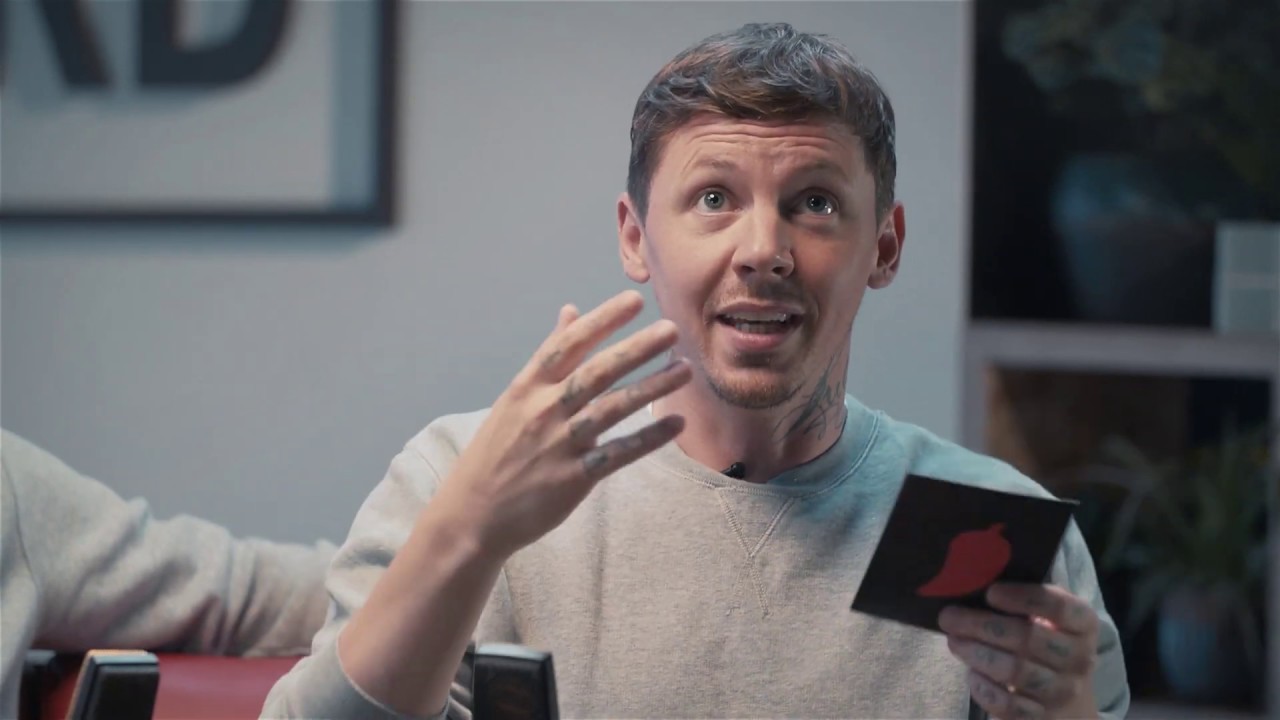 Brand Experience Agency of the Decade