Video Summit Paris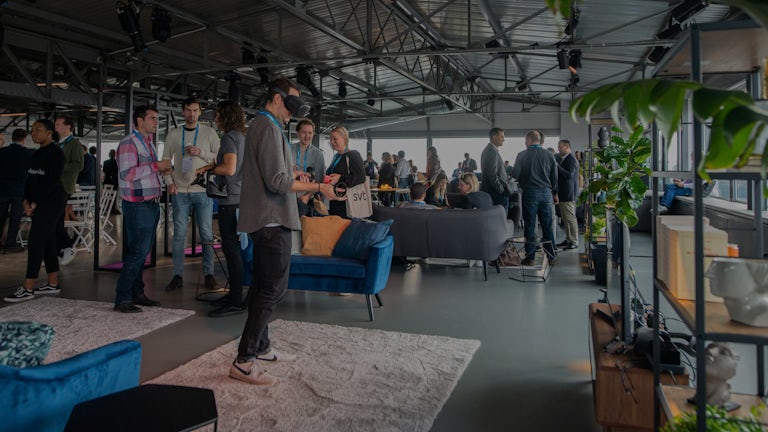 Amplify + Facebook reframe video content for a new generation...
Challenge
Amplify was challenged to produce and manage Facebook's annual Video Summit in Paris, a thought leadership event focused on discussions about the future of video.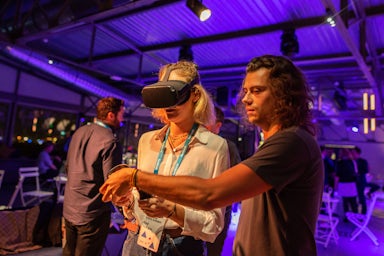 Insight + Strategy
By 2020, 75% of the world's mobile data traffic will be video. Content might take many different forms and genres (from the 10,000th cat video to current affairs) but one fundamental thing unites all content: the frame.
Translate the video 'frame' into the real world by creating a collection of apertures to highlight core components of the video summit. Create a canvas that allows stories to come to life and encourage the audience to explore the world of content possibilities.
Solution
Video Summit Paris.
To begin, we hosted an event that positioned Facebook and Instagram at the forefront of video content, demonstrating the various ways these platforms are a strategic partner for any business. We kicked the event off in style, with guests invited to a welcome drinks cocktail party at Le Flow, a cutting-edge floating bar anchored on the Seine riverbank.
The Video Summit officially started the following day at Le Dernier Etage, located on the top floor of a renovated carpark and offering an incredible 180° view of Paris.
Our guests were there to learn, share and find out more about Facebook's mission to 'give people the power to build community'. Talks from Facebook teams, EMEA successful partners and inspiring guests shared ideas on how to create the perfect content and leverage it through various platforms.
Our spaces reflected that aim, with both keynote and breakout spaces created to foster community. The transformative spaces we created were key. We wanted the environment to change with each interaction in the breakout space, which was set-up as a scenic Parisian inspired town square. Here, guests could interact with key Facebook Inc. products like Portals and Oculus as well as relax, network, eat and drink in style. As an added surprise, once the summit had finished and guests had received a Portal giveaway, they were invited back to a completely changed space, transformed by lighting installations, a DJ for the night and Grey Goose and champagne bars.
Brand Experience Agency of the Decade