Stranger Things Festival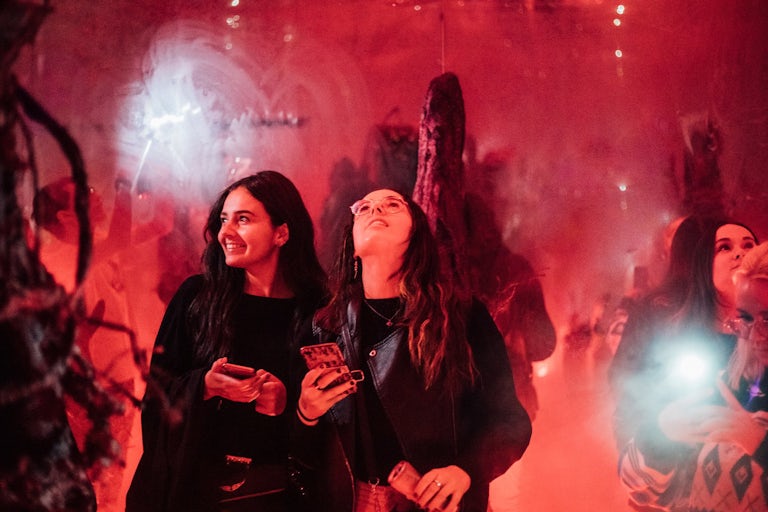 Amplify + Netflix create an immersive nostalgia-driven content engine to launch Stranger Things Season 4...
Challenge
The mission was to get an international audience together from across Europe and to reimagine what W's (wins) Nike fans can come to expect – going beyond the sneaker drop, planting Nike firmly at the heart of emerging culture, creativity and community.
Stranger Things Festival at Cirque d'Hiver
Taking over the iconic Parisian landmark, Cirque d'Hiver, Amplify designed an immersive 4-day festival experience that invited fans to dive into the world of Stranger Things.
Every element of the immersive experience was designed to show fans that all roads lead to the Upside Down. By starting with a celebration of the 80s, fans were enraptured in the world of Stranger Things. But as they progressed, the mood changed and darkened. Darkness surrounded the fans as they travelled further and further into the 'Upside Down. Immersive set design and soundscapes meant that fans were totally absorbed by the experience.
Stranger Things experience
By placing narrative design and storytelling at the heart of the production we created an experience that became a content engine that lived beyond the experience itself. The experience was designed to be shared from the start, fans snapped photos, selfies and videos and shared them on social media. This powered the content engine and drove FOMO across the wider community, ensuring that the Stranger Things experience which was only for a few 10,000 fans, travelled to millions online.
Amplify also programmed an exclusive VIP premiere screening for press and influencers, in partnership with Quicksilver, MAC Cosmetics, Merci Handy and Free Devialet which furthered the hype for the show and led to the fan event selling out in less than 10 minutes.
Brand Experience Agency of the Decade