Adventure, Electrified
Porsche Cars GB challenged Amplify to launch the era-defining Taycan Cross Turismo in a virtual world...
Awards
Campaign
Experience Awards

Gold
Collaboration
Challenge
In a world where virtual car launches were becoming predictable and many auto brands were trying to port IRL experiences into a virtual environment unsuccessfully, Porsche Cars GB challenged Amplify to launch the era-defining Taycan Cross Turismo in a virtual world. Porsche Cars GB wanted to excite and inform a new younger audience about the new Taycan Cross Turismo, and bring them closer to the car like never before.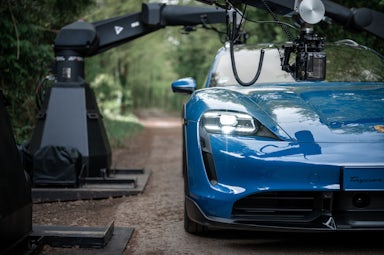 Insight + Strategy
Virtual car launches were falling into the trap of trying to recreate IRL launches in an online environment. From overly scripted shows and presenters who weren't comfortable on camera to vast empty studios and static cars on stage, auto manufacturers were falling into the traps of trying to recreate the formulas they applied to launches before the pandemic. The fact that there was no audience meant we could be anywhere. Amplify wanted to subvert the digital car launch by allowing our audience to see the car in its natural environment, all while gaining access and information about the car's features like never before.
Solution
Porsche Taycan: Adventure, Electrified.
Creating a one-of-a-kind viewing experience, Porsche Cars GB launched the Taycan Cross Turismo in the place it feels most comfortable — the great outdoors. Starting high above the forest canopy, the film discovered the Taycan Cross Turismo ready to go on the track below before taking the audience on an adventurous journey through the familiar roads of the British countryside.
Creating an appointment to view spectacle, the Porsche Taycan Cross Turismo was unveiled through a snappy seven minute film that showcased the Taycan Cross Turismo's key design details and features. Captured using a unique four camera robotic system we not only established a dynamic new look at the car, but allowed the audience to get closer to the exterior and interior details in a way no other car manufacturer had virtually.
To ensure maximum reach and hype around the event, Porsche Cars GB streamed the show live on Facebook to target prospective buyers, with bitesized versions available across Porsche GB social channels.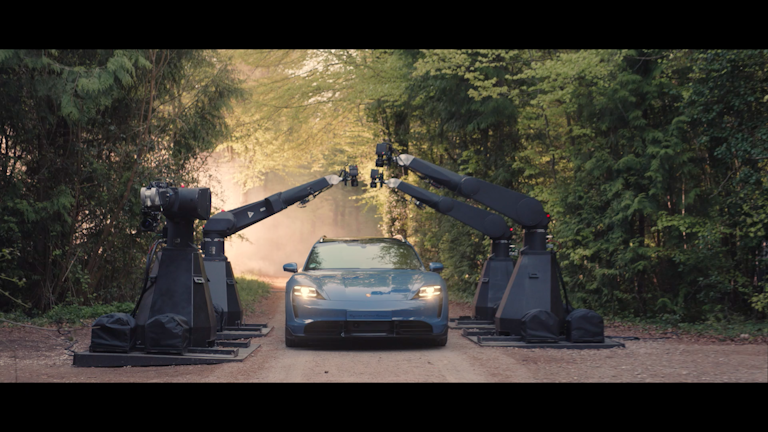 Brand Experience Agency of the Decade