Jim Beam on Tour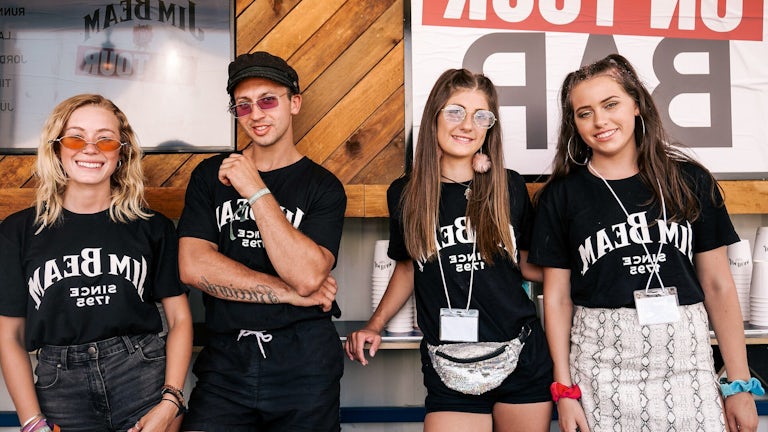 Amplify + Jim Beam create musical moments to drink to…
Challenge
Amplify were challenged to remind an audience of 18-24 year olds that Jim Beam means music, individuality and cultural connections.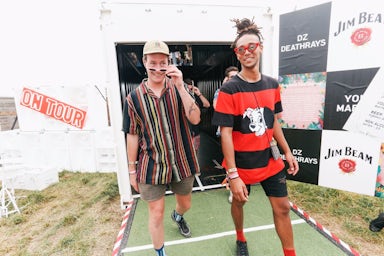 Insight + Strategy
Jim Beam has a fresh new identity but needed to cut through to change the minds of a youth audience who may see it as 'not a drink for me'.
Change perceptions of the brand by linking it to current cultural trends in music, so it can be re-evaluated by a younger audience, on their own terms.
Solution
Jim Beam On Tour.
Using the power of music, Amplify changed brand perceptions by connecting with an authentic Aussie audience. Two live events in particular set the stage for connecting with our audience, one at Beyond the Valley festival in Victoria and another at Manning Bar at Sydney University.
For Beyond the Valley, we created a festival-within-a-festival. People entered the stage through a shipping container designed to look like a stage door. As they stepped through they were greeted by a mix of talent as well as Jim Beam cocktails flowing all night long. Music ranged from DJ/producer Touch Sensitive to dance-punk trio DZ Deathrays.
We also created a kit that could be activated in festivals, on-premises and on-campus venues to make sure the tour could fit in and connect with our audience wherever it landed.
Brand Experience Agency of the Decade