Heartbreak High Uniform Shop
Amplify + Netflix launch Heartbreak High with a pop-up that encourages anything but uniformity…
Challenge
Netflix tasked Amplify to deliver a global creative platform and local campaign stunt to launch the reimagining of the hit 90s show Heartbreak High and drive awareness among Aussie youth.
Insight + Strategy
"It's their world, live in it"
Australian secondary schools can often be out of step with current cultural conversations. The authoritative control wielded by these educational establishments is perfectly symbolised in the enforced conformity of the school uniform. The very idea of the school uniform sits at odds with the ethos of the students in Heartbreak High and the progressive, expressive mindset of the younger generation who will watch the show.
Amplify developed the campaign's creative platform, "It's their world, live in it", as a simple yet unexpected play on the trending internet phrase. The platform establishes that Heartbreak High is unlike the ordinary–inviting the audience to enter a new space and join something special.
In the show, students are free to be authentic and express themselves through style–no uniform or stereotypes to hold them back. The strategy was to bring the aspirational world of Heartbreak High to life in a way that taps into the self-expression and acceptance that our audience is searching for.
Solution
Heartbreak High Uniform Shop
A pop-up shop that invited Australian youth to be anything but uniform, by scoring a free fashion haul. Curated by Vogue Australia Fashion Editor and stylist Petta Chua, the racks were filled with an eclectic mix of aesthetics and one-of-kind hidden gems spanning iconic global brands and hyped local designers. Guests discovered Off White sneakers inside lockers and Jody Just hoodies and hats were grabbed from school desks.Word got out about these rare, free finds and a queue extended around the block. Keeping queuers entertained was tattoo artist Magpie Tattoos, tattooing guests with semi-permanent designs inspired by the show.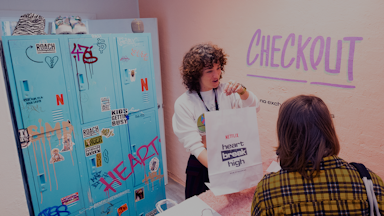 After selecting their new threads, guests unleashed main character energy and retook their school photo their way with a Heartbreak High portrait from fashion photographer Kai Lao. Adding to the experience, the cast members of Heartbreak Hugh dropped in to join the fun, taking photos and interacting with guests.
The day before the Uniform Shop opened to the public, Australia's top fashion TikTok Creators were invited for a first look to promote the shop to their followers. The shop was also promoted by Sydney-based radio station CADA as hosts and talent stopped by to report on the action as it unfolded.
1,081

Attendees

204,602

Impressions

61,797

Total reach of photos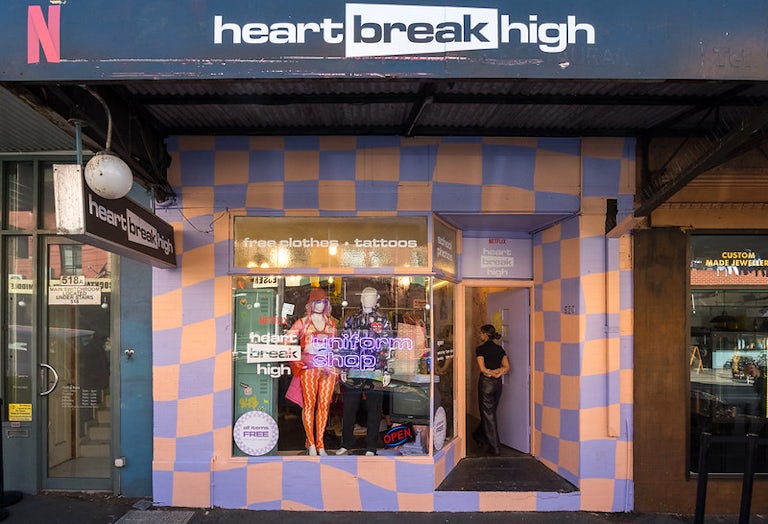 Brand Experience Agency of the Decade