WOAh Interviews: Josie Vander Gucht
Oh Wonder! Sophy Vanner Critoph speaks with singer-songwriter Josie Vander Gucht...
Introducing WOAh (Women of Amplify), thought provoking breakfast sessions with inspiring guest speakers. This series of talks explores what it means to be a woman working, influencing and being influenced today. As part of this, we'll be sharing some of the insights from our speakers here...
For our second Women of Amplify session we sat down with Josie Vander Gucht. Josie is one half of singer-songwriter duo Oh Wonder! who began releasing music, anonymously in 2014. Since then, they've released two albums, made a third, and have toured the world a few times over.
Oh Wonder! were innovators when it came to delivering their music to fans –releasing individual songs on Soundcloud every month for a year. They built up an international fanbase, honed their songwriting skills and showed the power that sites like Soundcloud and Spotify now have in shaping the way we consume music.
You often hear that an artist's life experiences inspire their lyrics and that's very true for Oh Wonder! Part of their appeal is their ability to condense their real-world experiences into otherworldly, ethereal tracks. They bring our the excitement of everyday life and small moments we might otherwise overlook.
Our Strategy Director and WOAh founder, Sophy, found out more about how Josie found her place in music...
On back-up plans…
I always wanted to work in music but when I was younger, my parents wouldn't let me. They thought it was cool but something I could pursue as a hobby. It was either music or Latin – and I had to do the latter! I wasn't allowed to study music at school, I did all my A Levels in more traditional subjects.
I still pursued music outside of work, on a Saturday, but ended up doing English Literature at university with the idea of converting to law. The path I was on wasn't satisfying, I kept coming back into music, so I decided to make the leap and began recording and writing songs. Once I started, I didn't look back.
Since that moment, I've decided I don't believe in back-up plans. I'd spent my whole life having a back-up plan as an alternative to music. I'm much happier since abandoning the 'back up plan' mentality.
On 'success'...
I see success in different terms these days. It's not about selling a million records or winning awards but instead I want to set personal goals. 'Success' is always a bar you're trying to strive for, which can be motivating but if you only visualise it in terms of material things or targets I don't think it leads to happiness. Having your creativity measured by fan-love involves both the highest highs and the lowest lows. You have to be content with what you have in front of you too.
I was recently interviewed for TV and one of the first things they asked me was about next steps: marriage, children. I noticed that my partner wasn't asked the same questions!
On turning 30…
There's a power to turning 30. You know yourself more, you have more confidence, you give less fucks. It's the turning of a decade and I feel at this age I'm the person who I'm supposed to be. Becoming myself is high on my agenda right now.
On writing their breakout hit 'High on Humans'…
Five years ago I fell over and knocked my tooth out and broke my nose, it was pretty awful. Then, a few years after, I saw a guy on the tube who was in the exact same state – bloody face, no teeth, he looked so awful that I felt I had to go over.
So I asked how he was and we started talking about shared experiences. It created this weird discussion on the tube, which never happens. People were airing all their ailments. We bonded, it was the most human interaction ever – even though it was only five minutes, I just felt that connection.
I was uplifted. So, I walk out the tube and I was so pumped and feeling weird that I recorded into my phone 'I'm high on humans!'. Then I got home and thought, I have to write a song about this.
On fame…
When we started as a songwriting duo and we'd been uploading our songs to Soundcloud. Then, because I had this accident and lost my tooth, it took four or five months to fix the damage. So, we had to remain incognito. There had been industry interest, label meetings, promo shots, BBC Live Lounge on the table – but we couldn't really do any of it because of my injuries.
It worked out really well because for about 8 months there was art but no artists. Actually that's kind of an amazing thing. That you could say 'here are my songs' and the song could sell itself. Why does it have to be attached to me? I get it in many ways but that was kind of magic for a while.
On being discovered…
We put out a song a month on Soundcloud. It's seems to be a trend with Spotify now. It's not that we set the precedent but other people in the music industry saw that you could do well by putting out loads of songs rather than waiting to fill a whole album. Behind the scenes these days, there can be pressure to put out a ten songs a month!
We didn't play gigs. Out first gig was the Live Lounge, which is insane. Looking back its hilarious, the kind of thing where you look back at yourself five years ago and cringe.
On having fans...
I don't think there was anything for the first couple of years. It wasn't until we started touring when I realised we had fans. I don't see myself as famous at all but there's a whole subset of people who know who I am. It can be odd to meet people who thinks of you a way that you're probably not. It's incongruous, like having two personalities.
You give out so much energy that it can often be depleted really quickly. One thing I've noticed since being off tour for a year is that I can act like 'me' again. It can be hard to switch 'it' back on!
On mentorship...
It's so important to support one another. It can be sometimes overwhelming on social media, where we get thousands of messages a day. Even so, knowing we can be there for people, even in a small way, is really powerful.
I've had support come from the most unlikely places – one of my biggest champions into music was a 70-year-old guy who told me that following my passion was more likely to pay off than anything else. He was right. If we all supported just one other person, for even a small moment, we could make a difference.
On female solidarity…
Being on tour with only men can be a bit isolating, even though I love the team to bits. Women just communicate a bit differently... I've been away from women or female friendship for a long time.
There are more women working label-side now but in the touring crew it's lacking. After five years of being in the band I met my first female sound engineer in New York. There are more women songwriters these days but it's still around 1 in 10. What must it be for sound engineers?
We need to actively encourage women into these industry careers and show them they can do it.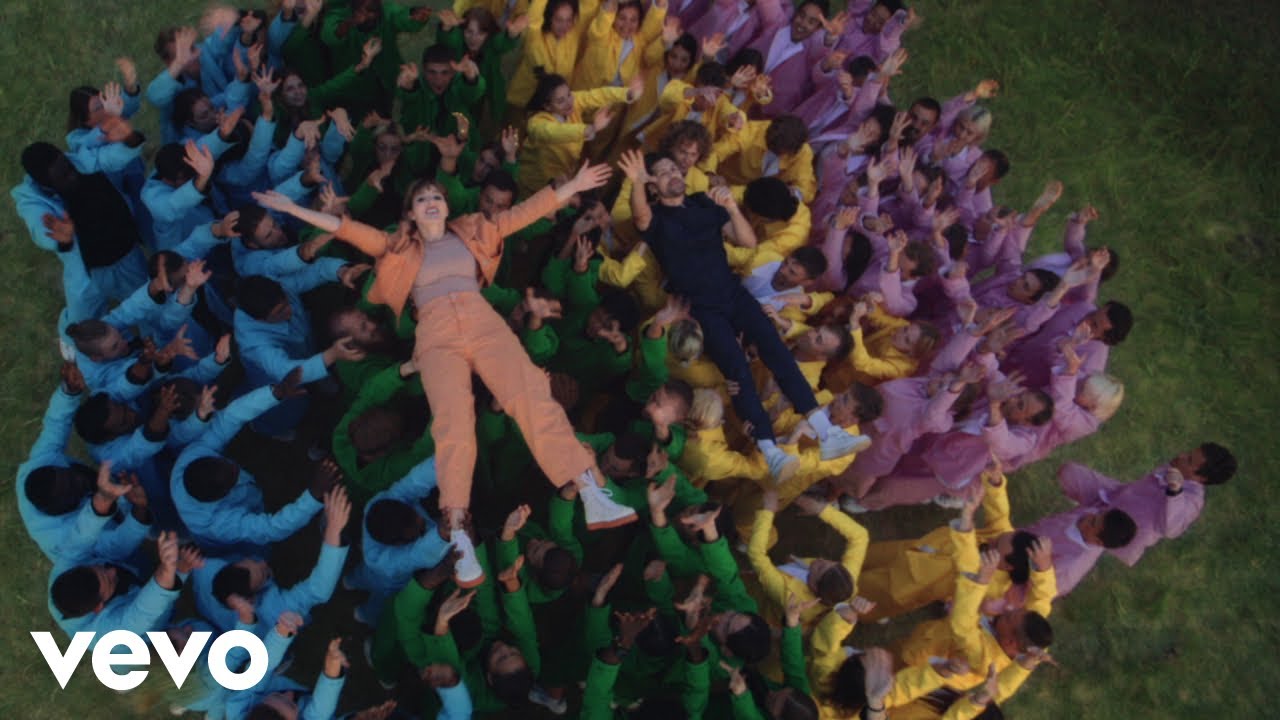 Brand Experience Agency of the Decade