Three Perspectives: Festival Experience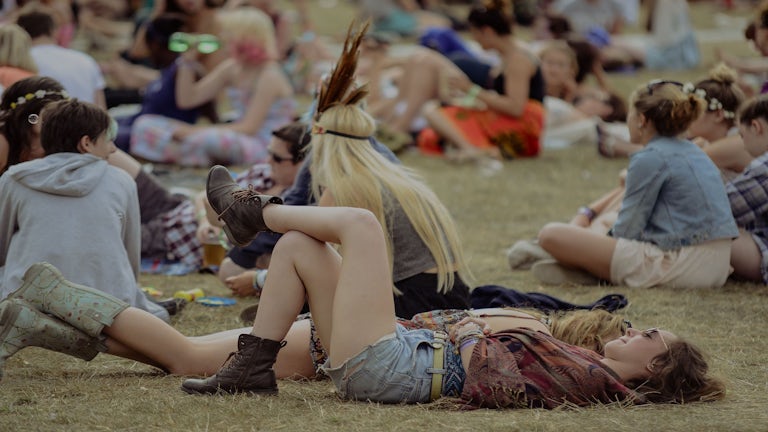 Festivals have evolved from being a niche interest for avid music fans to a gigantic commercial enterprise. But how do marketers cut through the noise in an increasingly crowded space? We ask a brand, a festival organiser and an artist to find out how brands can work together to create the perfect event.
Festivals are a unique and special environment for marketers. Away from everyday necessities and creature comforts, the festival consumer is part of a captive audience hell-bent on having fun, making them a highly desirable part of the marketing strategy for any brand within the entertainment space. Emma Nagashima, Special Projects Manager for Sony Computer Entertainment UK explains: "Festivals are a destination for mass social interaction. They're a great target for an entertainment brand such as PlayStation, as festival goers are in the mindset to be entertained."
With this in mind it's no wonder that seemingly every brand wants a piece of the action. But as festivals have snowballed to become a huge commercial market, brands have had to get smarter about their approach to sponsorship. "It's not about just having a huge logo on the back of the stage – no one buys that any more" says Olly Dixon, one-third of the band Filthy Dukes. It's now a given approach in the marketing world that it's not about sponsorship, it's partnership – brands have to add value to the consumer to be accepted by festival organisers.
The most successful partnerships go one step further by identifying a need that makes them integral to the experience for punters. Ben Challis, General Counsel for Glastonbury, points out that "The best received brands are ones that provide a service to the festival-goer rather than just working to their own needs. At Glastonbury, the Orange Chill 'n' Charge tent is massively popular because people need to recharge their phones as they are using them constantly; talking to friends, taking pictures, filming."Brands don't have to be practical to make themselves useful – as fun is the primary goal for the typical reveller, any brand that provides an environment where they can keep themselves entertained also works a treat.
PlayStation's SingStar tent, where karaoke fans could busy themselves performing cheesy classics in fancy dress went down a storm with punters, making it a great success for PlayStation. Likewise Rowntree's Randoms silent discos, spacehopper races and silly games have attracted audience numbers worthy of the big name acts.
For the festival organiser, the key is to identify which brands can fulfil different needs for the crowd and bring them together to become part of the experience. Ben reasons that "They need to become part of the festival itself, working together." Brands also benefit from joining forces to achieve goals and reach audiences they wouldn't have been able to do alone – whether it be media, drinks or comms. "Partners really help us speak to audiences in a relevant way and achieve more for our budget." Emma explains.
As well as performing a function that forms part of the event plan, brands have to have a feel and a synergy that fits in with the overall identity of the festival. Ben cites Tuborg as an example for Glastonbury: "Tuborg has managed to build itself up again from being just another lager that you may drink on the Continent to a beer associated with credible music. The reason that Michael Eavis was keen to work with Tuborg is that it is part of the Carlsberg group and works as a charitable foundation, so its ethos reflects the festival's."
Making brand involvement in festivals a success for the organiser, the brand, the artists and the audience can be compared to a group of mates bringing different talents to a party to make the overall experience more fun, more comfortable and ultimately more enjoyable for the party-goer. Olly sums this up nicely with his experience of throwing a party for Walkman: "I worked on an event for Walkman where we recreated a house party. With a combination of money, creativity and freedom from the brand we put on amazing party that culminated in Dizzee Rascal & The Sugar Hill Gang performing 'Rappers Delight' together, with Dizzee coming up with a new verse. That is when special things can happen that could only work with a brand's involvement and their positive attitude to allowing the creative process to develop something totally unique."
Brand Experience Agency of the Decade