The year ahead for experience: B2B + B2E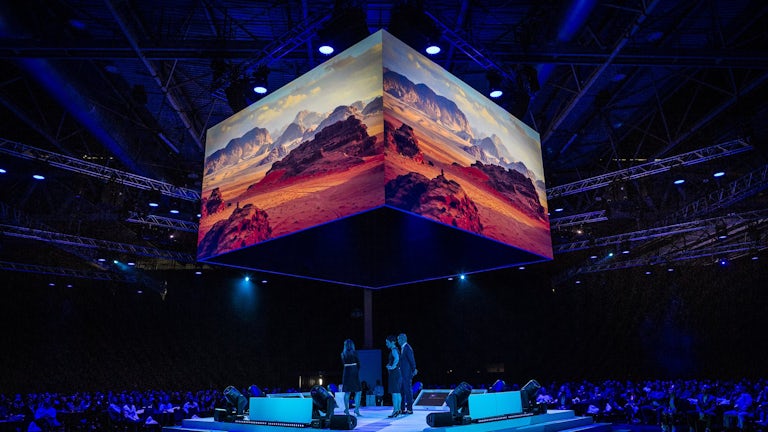 Dan Keene, director of strategic development and Jonathan Izzard, strategy director at Amplify's sibling agency Wonder review the year of possibilities for the business experience...
Published by: Wonder
Date: 01/02/2022
Across the business landscape, the pandemic has fast-tracked change; inconvenient, occasionally irreversible, but undoubtedly innovative. The world is a different place…and while the year ahead inevitably promises fresh flux, this brings with it new possibilities for business experiences to re-write the status quo.
The challenge - how can we think of 2022 as less of a pandemic holding pattern, and more a chance for new beginnings, new ways of thinking and doing? A new, raised and refreshed baseline for experiences rooted in curiosity, creativity, and collaboration.
Understanding our audiences, and how their pandemic experience has shaped their behaviours and beliefs, is now more important than ever. It has changed us both as a society and as individuals, so it feels right that any premonitions start by putting people first.
Here are three people-powered insights we will be watching closely as 2022 unfolds.
1. Audiences x the Workplace
From furlough to flexible hours, the longtail impact of COVID on the workplace has changed the way we work, but it's also changed the way we feel about work. For some, it's been a refuge and relief, whilst for others, a cause for anxiety. Whatever the evolved perspective, we have the opportunity to help businesses re-engage staff through considered experiences that reignite passion or reposition physical spaces as somewhere for camaraderie, collaboration and comfort.
2. Audiences x Innovation
From Netflix to Zoom, TikTok to Twitch, the 'meaningful innovation' of the ubiquitous platforms that facilitated and entertained during lockdown has helped democratise new technologies, raising the collective bar for innovation with B2B audiences. Not only does this provide a more diverse set of channels through which to engage business audiences, it allows us to experiment with technology both creatively and productively across both live and virtual experiences.
3. Audiences x Experiences
From a much more practical perspective, B2B experiences need to adapt in line with the expectations and needs of their attendees. Delivering memorable experiences - whether intimate or at scale, in person or at a distance - has always been our challenge, but how do we ensure people feel equally engaged, entertained and educated in a potentially more fragmented experiential environment?
For us, uncertainty is an opportunity, and possibility is more exciting than probability. The year ahead may be difficult to predict with any precision, but the possibilities are endless.
For more information
Check out Wonder's work HERE
For enquiries contact please contact Ben Turner, Founder and CEO at Wonder on ben@wearewonder.com and Dan Keene, Director of Strategic Development at dan@wearewonder.com
Brand Experience Agency of the Decade