Review: Gamescom 2016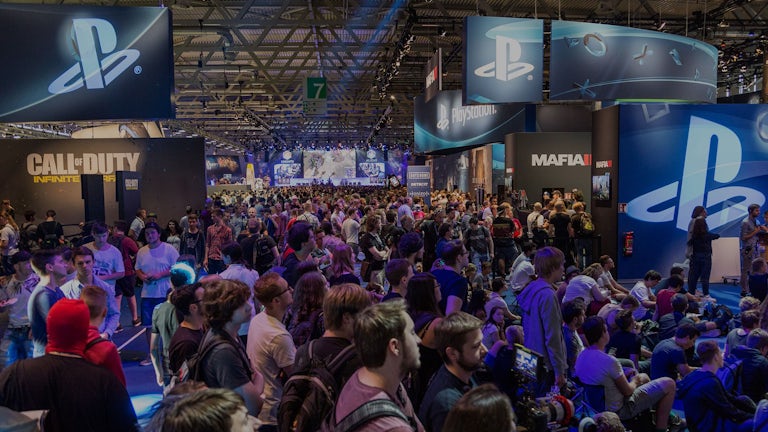 The biggest and boldest week in gaming. There are many out there who still believe E3 is gaming's principal moment of the year, but that's only because they are yet to experience gamescom. Amplify's Dan Hill takes us through the highs and lows of 2016's kick-ass show.
In August of every year, over 350,000 gamers, journalists, exhibitors, and Internet rock-stars converge at the Koelnmesse for gamescom; gaming's busiest exhibition of the year. Publishers including EA, Activision, and Take-Two will splash their colossal marketing budgets on beautiful stands and audacious PR stunts in an attempt to "win" the show. The first-parties bring their A game too; Microsoft, Sony, and Nintendo throw lavish parties and build immense booths, whilst gaming PC specialists, including AMD and Nvidia, will show off their latest hardware to dig-deep into the core German PC market.
Unlike its suited-up cousin E3, gamescom has always been about being exuberant and fun. Leave your business etiquette at home and join the army of cosplaying Pikachu's, jump from booth to booth to sample as many games as possible, and in the evenings consume a vast quantity of Kolsch – Cologne's pride and joy local beer.
In summary: It's big, it's fun, and every developer and publisher on the map values its importance. In just 7 years, gamescom has transformed itself from a small trade show in Leipzig into arguably the gaming industry's most important exhibition of the year – and it's only just getting started.
Gamescom 2016 was the loudest and most spectacular week the gaming industry has seen so far in 2016...
Running from the 17th–21st August, the show was jam-packed with enticing gameplay showcases, new game announcements, and exciting teasers that kept us on the edge of our seats all week long.
Unlike in previous years, EA, Xbox, and Sony announced that they were not scheduling traditional press conferences, instead opting for more intimate experiences to create meaningful connections with their fans. After all, this isn't E3 – exhibitors at gamescom need to be speaking directly to their audience.
All of these experiences were built around consumer advocacy; conveying messages that fans were excited to listen to. EA live-streamed a game of FIFA 17 between cover-star Marco Reus and content creators Spencer FC & Castro.
Ubisoft gave fans the opportunity to chat to the development teams with Ubisoft Lounge. Xbox even threw out over 200 exclusive Gears of War 4 controllers to their audience at FanFest 2016. It was madness, and us gamers absolutely loved it!
Just how big was Virtual Reality at gamescom 2016?
With the absence of Sony's upcoming PlayStation Neo, Xbox's Project Scorpio, and Nintendo's NX, the focus of the show was always going to be on VR.
Experiences such as Serious Sam VR: The Last Hope and Space Pirate Trainer were playable on the HTC booth on the HTC Vive, which was released back in April. Meanwhile, Oculus focused their efforts on the new Oculus Touch controller, teasing a strong lineup of compatible games to be announced before the end of the year. Sony also made a big impression at the show, affirming PlayStation VR's high-calibre line-up of experiences with playable builds of both Rebellion's Battlezone and Twisted Pixel's Wilson's Heart.
Our top five moments from gamescom 2016:
Konami announced

Metal Gear Survive, the first Metal Gear following the departure of Hideo Kojima.
Rare gifted us some brand new gameplay from their upcoming pirate adventure title Sea of Thieves.
Star Citizen 3.0's jaw-dropping gameplay demonstration – seems as though the $100m in Crowdfunding has been put to good use!
2K took us back to the '60s with an

astounding new trailer

for Mafia III.
EA gave Battlefield 1's Open Beta a release date – fans will be able to enjoy a limited build of the WW1 shooter from 31st August.
There are also some that might say Blizzard won the show with the reveal of Overwatch's new German-themed map Eichenwalde, or that Bandai Namco's eerie 3D platformer Little Nightmares couldn't be topped. Of course, you could say that Ubisoft's For Honor and it's brutal gameplay demonstration left the lasting impression. Everyone seems to have a different opinion about what game stole the show, and that's a real testament to the sheer quality of the experiences at gamescom 2016.
Brand Experience Agency of the Decade