 How brands can adapt to football's new cultural shift of player power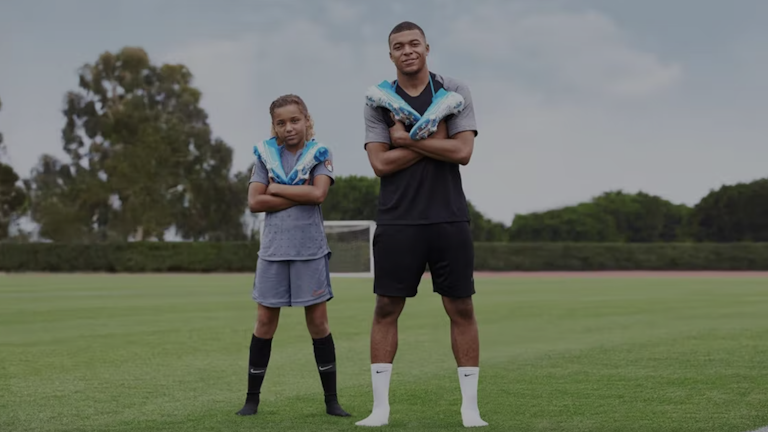 Amplify's Culture Executive Yusuf Ntahilaja reviews the rise of player power...
Published by: The Drum
Date: 26/07/2022
The shift in modern fan culture has led to more brands seeking partnerships with players beyond traditional boot deals. Amplify's culture executive Yusuf Ntahilaja reviews the rise of player power.
Kylian Mbappé's recent decision to stay at PSG and turn down his boyhood dream of playing for Real Madrid is the latest example of a growing trend toward player power, where individual players hold more influence than their football clubs. Though an age-old dynamic, societal, cultural, technological and economic shifts have tilted the balance of influence largely toward the players in the current era. As players become the driving force across all levels of football, it's important to look at why this has changed and how brands working in football can adapt to the new landscape.
For PSG and France forward Mbappé, seen as both football's present and future with over 300 goals and 15 trophies – including a World Cup – at the age of 19, it's no surprise that he possesses ample amounts of bargaining power. There's no doubt he is a player with the potential to go down as one of the greatest players of all time – especially if Nike's 50th-anniversary ad is anything to go by.
Footballers becoming brands
European heavyweights have been making signing decisions partly based on their brand objectives for some time now. Take a look at Real Madrid's Galactico era, a period where the club signed the world's biggest stars in order to establish the club as the leading destination for the world's greatest talents, expanding the club's appeal beyond Spain by doing so. The star power of these players strengthened the club's image and marketing prowess.
But it is more evident in today's game, as clubs seek to strengthen their brand image across multiple regions. The success of Sadio Mané and Mo Salah has played a key role in improving Liverpool's brand image in Africa, while the signing of Son Heung-min has had a similar effect, if not bigger, in improving Tottenham Hotspur's brand image in East Asia – proving the value of representation at the highest level of the beautiful game.
With awareness of these shifts in dynamics, players are building their own brands, not only to increase financial value but also as a means to give them more negotiating power when switching clubs. Kevin De Bruyne worked with an analytics company for the renegotiation of his salary at Man City, while Erling Haaland refused to sign for Dortmund without having a reasonable release clause – protecting himself from being priced out of a transfer by doing so.
Fandoms and the social media shift
Where previously it was common to support a club, it is now common to support a player, resulting in the rise of 'Player FCs' – online communities of fans devoted to one player.
While new in football, this is actually the norm in basketball, with fans often supporting the team their favorite player currently plays for and shifting accordingly. When these players get transferred, their fanbase goes with them too, as recently seen when Messi transferred to PSG, which gained the club millions of followers across a range of social media platforms.
The social media era, where followers are currency, has therefore allowed players to turn themselves into massive brands, with the biggest stars often having more followers than the clubs they play for – Cristiano Ronaldo is a case in point, having more Instagram followers than all Premier League clubs combined. From a marketing perspective for both brands and sponsors, players can deliver just as much – or in some cases more – value than a club.
To read the full article please visit The Drum.
Brand Experience Agency of the Decade