Google creates 'full-body' experience to show its design is 'shaped by water'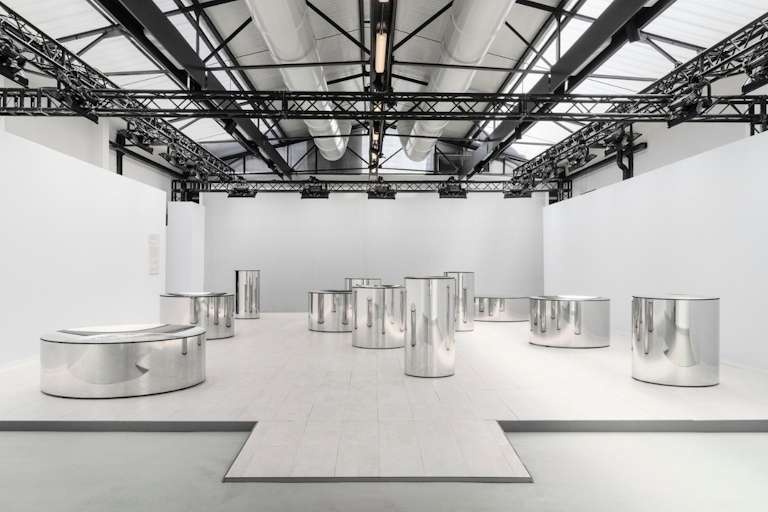 The immersive experience takes place during Milan Design Week.
Published by: Campaign
Written by: Campaign Staff
Date: 21/04/2023
Google has created a "full-body" sensory experience that invites guests to explore how water served as the inspiration behind the design of its latest hardware.
Taking place during Salone del Mobile Milano 2023 – held every year in the city during Milan Design Week – guests at the multi-space installation, "Shaped by water", contemplate water close-up in various ways.
On arriving, guests are first invited to stand among sculptural resonating bowls, to see how their presence influences wave patterns in the water.
In the following room, Google has designed a full-body sensory experience in the form of immersive artwork which transports viewers into a pool of water.
The experience was co-created by Ivy Ross, Google's vice-president of hardware design, alongside water, light and sound artist Lachlan Turczan.
Music by Maurice Ravel and Nils Frahm serves as the backdrop to the experience. Turczan choreographed the music to create real-time wave patterns reflected onto an overhead display.
Google saves its hardware portfolio for the final room, inviting guests to draw connections between the designs and water.
Amplify worked with Ross and Turczan on the creative vision, as exhibit development and production partner.
The experience agency helped translate the exhibition narrative into the context of the space, ensuring the technical execution reflected the product.
Jeavon Smith, chief creative officer at Amplify, said: "Working with Ivy Ross and Lachlan Turczan we created an installation that explored the hidden qualities of water. Working across architecture, technology and design we transformed the vast interconnected spaces of Garage 21 into a sensorial piece of narrative design."
To read the full article, visit Campaign.
Brand Experience Agency of the Decade