Franchises are turning to pop-up experiences to drum up fervour and FOMO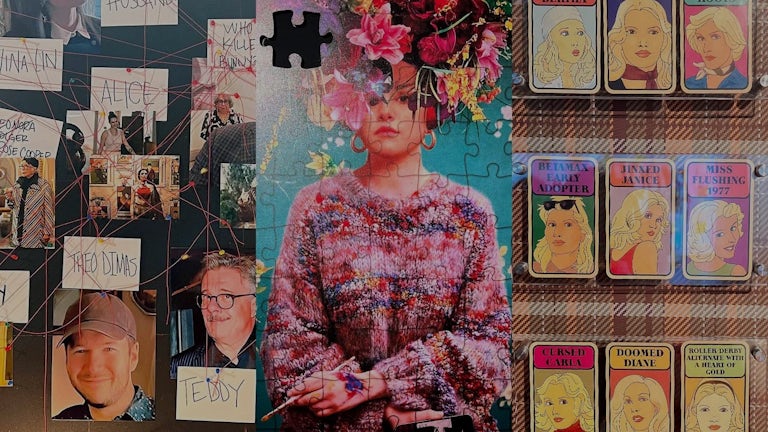 Alex Wilson, executive creative director at Amplify comments on TV content entering the physical space...
Published by: Marketing Brew
Written by: Kelsey, Sutton
Date: 30/08/2022
Ahead of the season two finale of Only Murders in the Building, fans of the hit Hulu comedy were able to visit the Arconia for real.

At The Prince George Ballroom in Manhattan, the fictionalized Upper West Side high-rise in which much of Only Murders takes place came to life for a Friday and Saturday in August, complete with model kitchens and living rooms, along with the faux art gallery and a replica of the classic diner that serve as other central locations in the show. Visitors could climb through secret passageways, push through hidden doors, uncover clues, and guess who murdered Bunny Folger ahead of the season's explosive conclusion.

For fans of TV around the world, these kinds of experiences have fast become the new marketing table stakes. In-person events are a proven way to cement franchises into the cultural conversation while strengthening show fandoms.

"You're extrapolating the content and the IP—which purely to that point has only lived on screen—and making it real to allow audiences and consumers to get closer to it," said Alex Wilson, executive creative director of the brand experience agency Amplify, which has worked with entertainment giants including Apple TV+, Netflix, and Amazon Prime Video. "To see it realized in a physical space, there's a massive appeal for that."

You had to be there
If you've ever been to Disney World or Universal Studios, you know in-person experiences based on entertainment properties are big business. And experiences are especially popular among younger audiences: more than three-quarters of millennials prefer spending money on experiences and events over buying material things, according to a Harris Poll survey commissioned by the ticketing and event management company Eventbrite.

Some agency executives working on experiential events and pop-ups said they aim to capture the same kind of amusement-park magic on a smaller scale.

But unlike theme parks, pop-up installations—which can sometimes take months to build—are relatively short-lived, often only accessible during events like Comic Con or South By Southwest, or over the span of a weekend.

That means brands are tasked with getting people excited fast, which they can try to do through press coverage and by designing pop-ups that are photogenic and easily shared.

To read the full article visit Marketing Brew.
Brand Experience Agency of the Decade