Fashion + the 360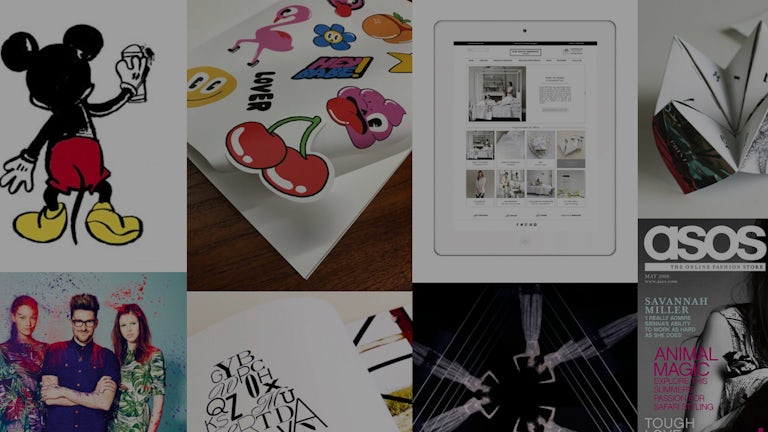 Matt Setchell, creative director + the man behind the ASOS magazine explains why fashion brands should be going experiential…
I recently got wind that John Lewis has become the first UK retailer to integrate 360 advertising on social media and I'm shocked that this hasn't been done before. For retail and fashion brands in particular, to survive today you'll need more than a great window display, digital campaign or a pretty price tag. I think we live in a volatile retail landscape and the Office for National Statistics seconds that, saying we now spend less money on fashion retail compared to previous years. So what's going wrong and why aren't people bagging a buy like they used to?
Speaking from 20 years experience at top line brands including ASOS, Miss Selfridge, Oasis and Boden, brands today need to create brand love; a culture that consumers will want to buy into, making a positive impact, engaging and connecting individuals through 360 experiences.
I'm originally from a visual merchandising background so I am well versed in engaging with audiences. My spell as a creative director for ASOS and then Koovs, (the Indian ASOS equivalent) has allowed me to tap into all areas of visual communication, making retail experiences all the more authentic for the shopper.
In the early days of ASOS the board thought I was completely mad when I presented the concept of the ASOS magazine. "Why would we do print, when we are a digital retailer", they said. But after a 24-page brochure trial, it evolved into the award winning monthly that it is today, which increased revenue by 20% from its first issue. I was astonished at its success, making me think…now this is the sort of brand love that customers really need. And today, it's safe to say that other brands have started to follow suit – but sadly not all.
Brands need to be authentic, engaging, and innovative, they must embrace technology, and most importantly evolve alongside the consumer of tomorrow. It's predicted that by 2035, the youth of today, a freethinking, individualistic generation that's over 80 million strong, will have the potential to become the largest spending generation in history.
I've already seen it in Amplify's Young Blood, clothes along with technology make up over 50% of the average spend in 18-25 year olds. But, this doesn't signify a generation of frivolous spending, in fact over 90% of young people today have savings of some kind, meaning that the decision to part with their hard earned cash has been taken with careful consideration. So, how can brands engage with a younger audience more effectively?
The Power of Play
Brands need to be disruptive in their approach, using tech in new and unique ways. Topshop recently installed a VR waterslide in their flagship store where all customers could don a headset and be taken on a virtual journey through the Topshop themed streets of London. This was a genius example of how tech could be fused within a store environment, creating the ultimate brand experience that targeted a younger audience.
Oasis is another good example of how to inject authentic fun into a brand. Its latest window in Argyll Street; a collaboration with London Zoo, oozes warmth and absurdity with its oversized, speaking toy animals. In turn, making customers smile and more likely to enter the shop and buy something.
That's not to say the youth of today can be bought with stuffed animals though; they are more complex than generations that preceded them. Looking at Young Blood 45% of 18-25 year olds would refuse to buy products from a brand they disagreed with. Not only do you have to up the fun factor, but nowadays you also have to align with the values of your consumer.
Conclusion
Looking to the future, fashion brands need to focus on expanding their 360 approach…as I said, it worked for me at ASOS. Right now too many fashion brands are getting it wrong. The industry already knows that people want more than just the product, they want the whole experience. So what are we going to do about it…
Click here for more work.
Brand Experience Agency of the Decade