Design Insight: Google Curiosity Rooms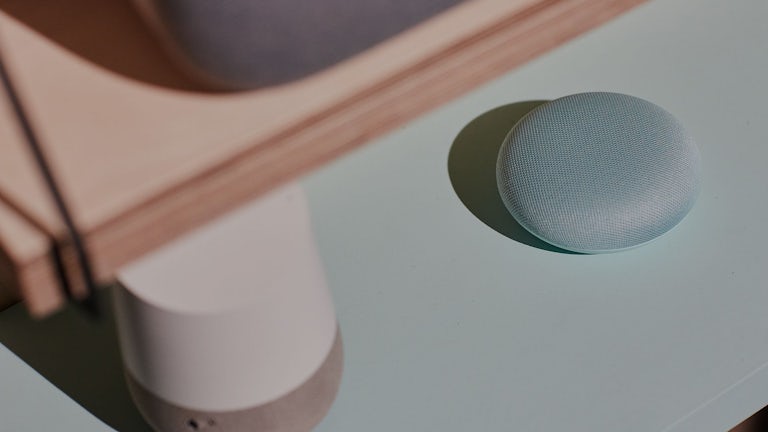 The magic of everyday life is reinvented in Google Pixel's Curiosity Rooms.
Interview with Jeavon Smith, executive creative director, Ben Peckett, creative director and Zoe Lewis, business director. Design insight originally published at CommArts.
Background: The Curiosity Rooms are a playground for inquisitive minds that promotes the Google Pixel 3 in an entertaining but unobtrusive way. The resulting five-week residency in the heart of London encompasses three floors of fashion, food and tech-themed experiences—each designed to reconnect people to the magic of everyday life while showcasing the Google Pixel 3's features.
Reasoning: From Search to Maps, Translate to Assistant, empowering curiosity is at the heart of Google. The Pixel 3 satisfies curiosity, helping people discover the extraordinary all around them. By being a destination where the worlds of fashion, food, music and art collide, the Curiosity Rooms lets people experience the everyday through a new lens.
Challenges: The vast scale, lead times and blank canvas. We had a mere eight-weeks to develop all experience design, concepting, detailing, architectural landscape, content programming and partnerships. And we had only two-weeks to turn the location from a fully decommissioned, empty shell retail space into a landmark experiential destination—a beast of undertaking.
Favorite details: Piquing people's curiosity and creating intrinsically shareable experiences. For example, an everyday laundrette is transformed into a fashion destination where people can digitally search the washing machine's contents using the AI-powered Google Lens. The humble photobooth becomes a secret doorway to an art-directed Vogue set that lets people experience the Pixel 3 camera's capabilities. Even the traditional Santa's Grotto is a Pixel 3 Night Shot showcase that allows people to perfectly photograph the scene in total darkness. We're also proud of the way we blended brand experience with retail design. The crowds have been resoundingly positive about both the experiences and the Pixel 3. Results are still incoming, but engagement and NPS tracking is high—a testament to the team's detail, creativity and execution.
Visual influences: It's not enough to have a bricks and mortar store, or a pretty product that sits in isolation on a shelf—it's got to deliver more narratively and experientially. We kept coming back to the Korean brand Gentle Monster, and its ability to use its window and store architecture to create playful worlds around its products.
Time constraints: It was ambitious to deliver a project at this scale with an eight-week lead-time and a two-week build. Thankfully, the involved agencies (including 72 & Sunny, Halpern, Essence and OMD) moved towards a shared vision. And everyone knew the experience we opened with would differ from the final experience on day 32. Opening for a five-week run meant we could iterate and refine along the way. And as a result, the Curiosity Rooms has only grown stronger for it.
Brand Experience Agency of the Decade