Campaign Experience Awards winners 2023: Collaboration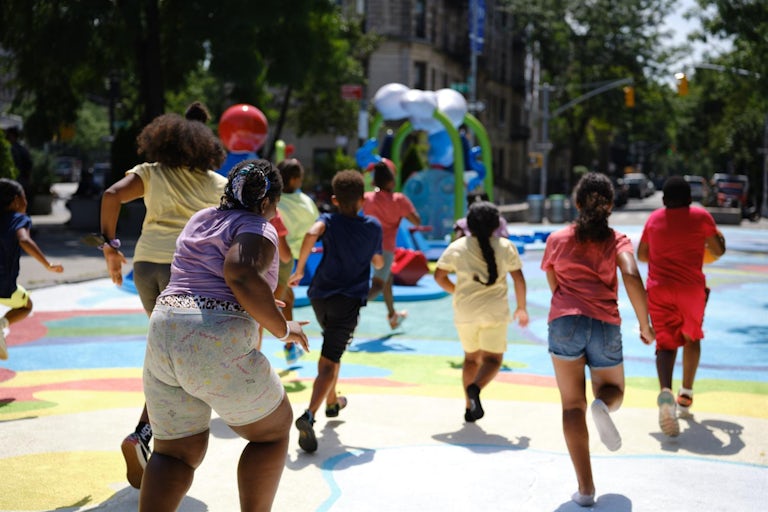 The winner in this category is Fly Away Isles by Amplify for Lego.
Published by: Campaign
Date: 30/03/2023
The brand partnered with a west Harlem-based NGO called Brotherhood Sister Sol to uncover how to create meaningful change in the community. But rather than working with the adult figureheads behind the organisation, Lego tapped into the minds of the ones who benefit from play most–- and used their playful creativity to build change in their communities.
So the formula was: 30 west Harlem kids + thousands of Lego bricks + their ideas = a solution to prioritising play in the community. And it resulted in: Fly Away Isles – New York City's first ever play space designed by kids.
From a rocketship, to volcanoes, to friendly snakes and beyond, the ideas that the children of Brotherhood Sister Sol came up with, through the action of Lego play, were turned into colourful and vibrant play pieces that were installed in their very own community. The space was then tied together with a mural created by world-renowned artist Hebru Brantley that ensured a lasting legacy in the west Harlem community.
It was officially launched on 10 August – Lego's 90th birthday – and it saw more than 400 local children experience a delightful play space created by their own imaginations.
Shortlisted:
Anthropy 2022 by Anthropy, Eden Project, TRO and Porter Novelli for Anthropy
Bravery in Ukraine by Brandfuel for Ukraine Embassy in London
Hennessy X NBA: Courts Beyond Limits by Hue & Cry and Kingdom Collective for Moët Hennessy UK
Hugo House by Amplify for Hugo
Spotify Greasy Tunes by Seed Marketing Agency for Spotify
To read the full article visit Campaign.
Brand Experience Agency of the Decade