Amplify comments on ethics + the year ahead for experiences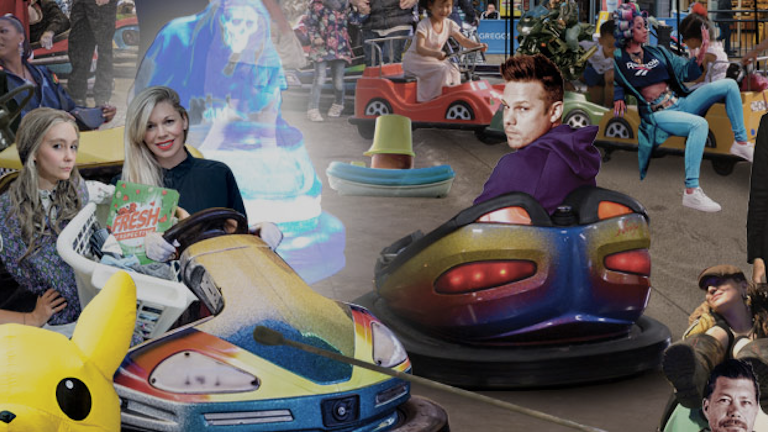 Here's to the ethical and immersive, not forgetting that festival vibe...
Published on 15 January 2019.
For brand experiences, the potential to leave a much bigger footprint than other forms of marketing is an issue that needs to be addressed urgently.
From a supersized bath toy cleaning up the River Thames through to a hard-hitting pop-up confronting poverty, knife crime and bullying, the activations of 2019 were bold and full of impact, designed to deliver actionable changes.
The Store of Modern Childhood by The Children's Society addressed the critical issues and findings of the organisation's The Good Childhood Report 2019 through an unsettling pop-up stocked with stab vests, phone cases that featured bullying messages and a make-up station selling bruise hider and black-eye fader. Delivered by XYZ and W Communications, the activation highlighted the harsh reality of life for young people in modern Britain.
Ethical consumerism
Meanwhile, the aforementioned "The Good Ship Ikea", delivered by Mother, scaled up the retailer's popular Smakryp bath toy, and set it afloat on Deptford Creek, clearing up to 20kg of rubbish on its way and demonstrating sustainability in action.
The activation was on point as Ikea opened its most sustainable store to date in Greenwich, which it promoted with a lasting change to the city's waterways, rather than grandstanding though a quirky stunt.
This is the age of the ethical consumer, and the mistrust of other media has long served to boost experiential as a way for brands to be authentic and talk directly to their fans. Now, it's a way to demonstrate their credentials upfront.
But it is also a vulnerable time, as consumers grow savvier about materials and waste. For brand experiences, the potential to leave a much bigger footprint than other forms of marketing is one that needs to be addressed urgently. Jeavon Smith, Amplify's executive creative director, says: "From an architectural perspective, we're seeing a rise in more permanent and reusable environments. Materials are going to be a big area of focus in 2020 as we collectively seek out more robust, efficient and sustainable solutions."
The focus on ethical consumerism has never been more acute, highlighted to dramatic effect at last season's London Fashion Week. When the global environmental movement Extinction Rebellion declared "a funeral for Fashion Week"', it neatly galvanised the conversations around consumption, the fashion industry and waste. Understandably, then, the accompanying citywide activations were somewhat thinner on the ground.
This year, however, could be the one in which savvy brands embrace the opportunity to highlight alternative materials and ethical fashion by using London Fashion Week as a spotlight.
Read the full article and comments at Campaign
Brand Experience Agency of the Decade