A-List Interview with Jonathan Emmins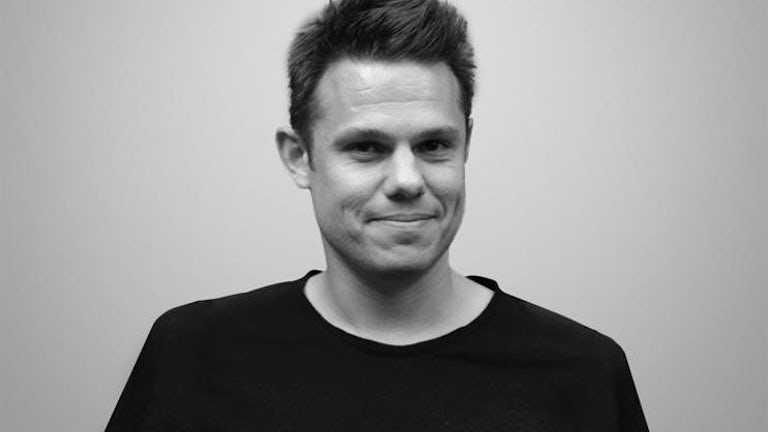 Jonathan Emmins on industry wins, finding support + that Friday feeling...
Published in February 2020.
Bye-bye the decade with no name. What are you relieved to draw a line under?
Hopefully we're aligned on the big political stuff. From a brand experience point of view, lets end ball pits, photo booths, irrelevant Insta-backdrops and floating it down the Thames. If it doesn't help the narrative, let's lose it. On a design tip, fewer bland logo rebrands (reblands?).
What's your biggest hope for the decade ahead?
The younger generation reversing the farce of Brexit and, from this experience, being more galvanised and committed to an open-minded, open-bordered and compassionate Britain. Thankfully through "natural wastage", a large section of older Brexiters should swing the vote back by then.
And what's top of your professional to-do list for the 2020s?
Be a good bloke. Do good work. Pass the baton on.
You have to job swap with someone in our industry for one month. Who would it be with and why?
Congratulations to all at Campaign for "Hear Me Adland". Echoing that, probably one of the big issues in our industry is we only look for examples from within when we should be looking to (and helping) the next generation and finding different references way beyond our insular industry.
Who is your best friend in the industry and why?
The brand experience side of the industry is particularly collaborative and supportive in general. Many of my best friends are also my colleagues. Thanks to Anton Mercier and Neal Southwell, who believed in me at moments when I didn't, and the partners who had faith and left lucrative jobs at the start.
What do you think the Friday feeling is?
It's when Candice (our amazing office manager) sends gif-themed Friday emails, which bring the office together and to a stand-still for at least 10 minutes every week. These are complimented by a selection of high-end beers (thanks Brewdog) and low-rent nostalgic snacks (Monster Munch, Nik Naks and Space Invaders).
Who or what would you put into room 101 and why?
Fancy dress. You need to be ALL IN and it takes a kind of conviction I never seem to be able to muster. While I'm at it, black-tie dress codes can do one. Moving forward, I hope "creative black tie" means smartest black hoody and some boxfresh sneakers.
If you could uninvent one piece of technology, what would you choose and why?
Self-serve checkouts in supermarkets. Nothing makes me feel more pathetic than having to put my hand up four times for assistance just to buy a pint of milk.
In the spirit of embracing failure… What has been your biggest screw-up?
2011: Our first activation at Secret Garden Festival for a well-known sneakers brand. Its bigwig was flown over from the US to check out our work. Unfortunately, upon arrival the over-zealous security gave him an unfounded but nonetheless full cavity search. Not the ideal intro to Amplify.
What do you do to stay match fit?
Surrounding myself by people infinitely more talented, culturally connected and invariably younger than myself and hoping by some power of osmosis their talent might rub off. In return, clear the way and give them the support and space to do what they do. We all can and should pass on the baton.
What would be your darts walk-on music and why?
The ambition: Daft Punk Da Funk. The reality: the Steptoe and Son theme tune.
To read the original article, head to Campaign Live
Brand Experience Agency of the Decade