Women of Amplify on the female creatives we admire...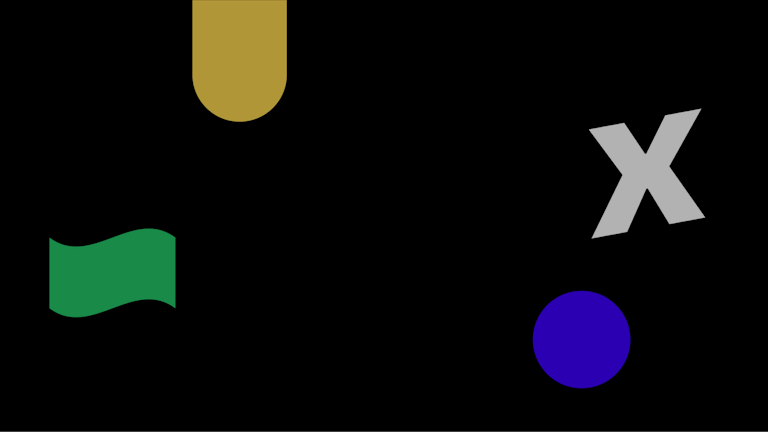 This year's International Women's Day theme is #BreaktheBias + includes the call to action to elevate the visibility of female creatives...
Published by: WOAh Break the Bias
Date: 28/02/2022
Kyla Jenee Lacey
Recommended by Bonnie O'Hara, Executive Vice President, Live (US)
Poet, activist, writer and proud woman of colour Kyla Jenee Lacey first came into my consciousness at the peak of the BLM movement with her spoken word piece 'White Privilege'. Using her voice and art as a tool for social justice to deliver a raw, unfiltered, uncomfortable and necessary download. The video has since amassed over 50 million views and opened a controversial narrative in the US around how Black History and Critical Race Theory are taught in schools, with a Tennessee teacher even being fired for reciting the poem to his students. A timely example of how Art can impact Culture. The #TeachTruth campaign continues …
Instagram @kylajlacey
Paige Northwood
Recommended by Paige Lewis, Business Director (Australia)
Paige Northwood is an Australian interdisciplinary artist who uses found materials such as local clay, pigment, ochre and charcoal, out of both necessity and respect for living sustainably. She has said that this practice allows her "to be present with her surroundings and connect with place, often choosing to paint in nature". I find her works devastatingly beautiful, as they connect so closely to a land that we have grown amongst and need to continue to celebrate and nurture.
Instagram @paigenorthwood
Rupi Kaur
Recommended by Sophie Vanner Critoph, Head of Strategy (UK)
I was lucky enough to experience Rupi perform in 2019; her words were full of empathy, honesty and rawness, and her performance was electric. She's an inspiration to all women who are struggling to find their voice.
Instagram @rupikaur_
Thea Anamara Perkins
Recommended by Lucinda O'Brien, Creative Strategist (Australia)
Thea Anamara Perkins is an Arrernte and Kalkadoon artist whose practice incorporates portraiture and landscape to depict authentic representations of First Nations peoples and Country. Her vivid work captures emotion and vulnerability through a unique artistic style all her own. I'm also inspired by Thea's approach to creating her art in which she, as the N.Smith Gallery describes,"routinely delves into her family's photographic archive for source material, attracted by the hyper-saturated, almost cinematic, glow of old photos, and the melancholia that comes with seeing a moment in time you can no longer access."
Instagram @anamara_art
Es Devlin
Recommended by Alex Smith, Creative Operations Director (UK)
Artist and stage designer Es Devlin stands out for me, as she visually epitomises the passions of my career - theatre and event production. She first knowingly came on my radar in 2013 when I saw Chimerica at the Almeida Theatre and having left the auditorium researching her design, I quickly discovered she'd also been the source of other standout experiences for me at the time in the London 2012 closing ceremony and Watch The Throne tour. Her impactful designs always act as such strong storytelling devices and make the performances even more memorable. She has continued to create beautiful architectural designs across events, performance, theatre and installations that fuse artforms, play with scale and have compelling narratives at their core. Her work will forever feature in my creative inspiration.
Instagram @esdevlin
Louise Zhang
Recommended by Josephine Wyburn, Project Co-ordinator (Australia)
Louise Zhang is a Chinese-Australian artist whose work spans painting, sculpture and installation, exploring her cultural background and religious family upbringing.
Zhang's methodological approach of researching cultural symbols and motifs are realised in playful works of art that pay homage to the horror genre, juxtaposed by bright and riotous colour of bubblegum pinks, yellows, lime greens and baby blues. She aims to capture the unease and hybridity between her Australian-Chinese identities, speaking to the specific and shared experience felt by many living within the diaspora.
Instagram @louise__zhang
Issa Rae
Recommended by Leila Nithila-George, Creative (UK)
Issa Rae, producer, writer and director, is the creator of the critically-acclaimed series Insecure. I love Issa's witty and unique humour and how she celebrates the rich local culture where the show is set. Issa's ability to wear multiple creative hats but also collaborate with talented individuals is admirable. Insecure is also creatively brilliant - the cinematography, styling and soundtrack are very well put together. It is inspiring to see that throughout the series, Issa has created many opportunities for people at the start of their careers and has platformed a multitude of local businesses. She has shared on her social media how she has used vision boards to set and achieve goals which is a reminder that no dream is too big.
Instagram @issarae
Bahia Shehab
Recommended by Yasmin Arrigo, Brand + Editorial Director (UK)
Graphic artist, historian and professor, Bahia Shehab inspires on so many levels, whether it is preserving cultural heritage, reinterpreting contemporary Arab politics or providing an anti-Brexit discourse through street art in Clerkenwell. When a decade ago, the current professor at The American University in Cairo wanted to teach a course on Arab graphic design but couldn't find a textbook, she didn't let that stand in her way. Instead she found a like-minded academic and set about painstakingly researching the subject – A History of Arab Graphic Design published in December 2020.
Instagram @bahiashehab
Tamara Leacock
Recommended by Claire Hewitt, Senior Producer (Australia)
Tamara Leacock is a designer and stylist who works with recycled materials, artisan techniques, and Afro-futurist aesthetics. As a designer, she integrates natural and recycled materials into shapes that are androgynous, often free size, and a fluid exploration of natural colour and mood. Tamara has since relocated to Narrm, Melbourne, to launch her label in connection with the lands she now calls home.
Instagram @remusedesigns
Michaela Stark
Recommended by Ruby Ktori, Creative Strategist (UK)
A woman that really inspires me is Michaela Stark. She's an artist and couturier whose work looks to redefine how we view the human form. I think her work is so important - especially for people with bigger bodies to feel romanticism for their figures in a world where the lingerie industry claims inclusivity but still tries to shoehorn everyone's bodies into the same silhouettes. Her ethos applies to so many creative disciplines, and her craft is just unforgettable!
Instagram @MichaelaStark
Taimania Foa'i
Recommended by Karina Munoz, Business Director (Australia)
Taimania Foa'i is a professional dancer and dance teacher. She is also a member of the House of Slé; a tight-knit circle of dancers and performance artists, made up primarily of queer and trans POC, based in the western suburbs of Sydney. Inspired by New York's ballroom culture, House of Slé is a chosen family. Taimania is not only an amazing dancer, but she is also an incredibly kind person and a pleasure to work and create with.
Brand Experience Agency of the Decade