Using tiered broadcast and digital tools to elevate B2B marketing events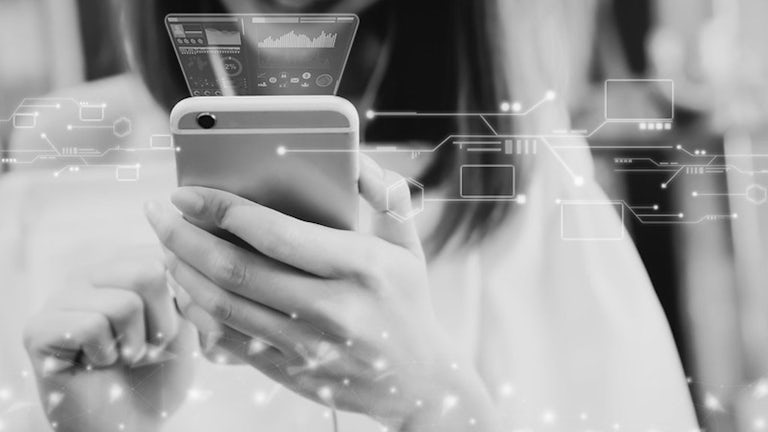 Our creative strategist, Simon Richardson, discusses how business as usual is no more....
To read the original piece, head to Brands Journal for the article published 21st October 2020.
This pandemic has ripped up long established ways of doing things and challenged every marketer, whether B2C or B2B, to find new approaches that allow them to continue to drive success for their brands and businesses.
In the world of B2B, when times are tough, driving revenue understandably becomes the focus. The question is, in this event-free age of social distancing, how best can we continue to engage and convert new or existing customers and generate sales?
As large, annual flagship events dropped like flies, B2B marketers faced an uphill struggle to fill the void and replicate their lead generating potential at scale. From conferences to trade shows, creating like-for-like URL stand-ins for IRL events hasn't always been possible. According to Digiday, the revenue driving potential for standard virtual events can be up to 50% lower than their IRL equivalents.
As we navigate the challenges of this digital pivot, from how to reach and engage the C-suite to crafting digital experiences that can rival face-to-face and hands-on interaction, we need to embrace new thinking. We need to employ new sets of tools built not only to facilitate goals, but to stand out and engage. Just like we would look to do IRL (in real life).
Covid-19 is the great reset. Equal parts obstacle and opportunity, marketers can seize this chance to address long standing issues and evolve old school practices, looking to new solutions that will help futureproof marketing strategies.
Making the jump from IRL to URL
Real world events have been ever present in the B2B marketer's toolkit for good reason. They offer the chance to have genuine, face-to-face engagements and demo what you have to sell in an immersive way. They allow marketers to humanise their brand and product, kicking off lasting relationships with clients and are proven profit drivers.
In their absence, many have attempted to recreate these kinds of opportunities in the virtual space. But for this digital migration to succeed, we need to resist the urge to plump for off-the-shelf stand-ins that don't offer the same quality of engagement.
We need to acknowledge our audience and their new behaviours, and put them first. Fully transitioned to remote working, living their personal and professional lives through screens, it's more important than ever to offer them experiences that stand out. B2B audiences are content-hungry consumers, just like B2C ones. As the lines have been blurred ever more by this global, shared experience, it's crucial to apply B2C thinking to everything you do. Whatever the solution, it needs to avoid perpetuating their 'zoom fatigue'.
This means we need to think less '2-hour keynote video' or uninspiring video conference, instead looking at ways to cut through the noise and show an understanding of our audience's mindset. From offering multiple points of access, to considering what their needs are in terms of duration, platform and device.
Building bespoke experiences will also let you replicate key benefits of the IRL experience that make it so engaging, whether it's breakout spaces or opportunities for direct interaction and participation. Without these moments or opportunities, the crucial transition from MQLs to SQLs can become even harder.
Whatever the format, jumping from IRL to URL will be made possible with tailormade experiences built with the full customer journey in mind and one eye always on ROI.
Amplifying existing accounts
As well as being key to generating new leads, having engaging formats at your disposal will be highly beneficial when it comes to account-based marketing. With many B2B businesses relying on a handful of accounts for a sizable amount of their revenue, it's essential that they have ways to target and engage these accounts in 1-2-1 experiences that help build relationships.
Where off the shelf solutions can be inflexible or built for mass engagement only, crafting bespoke experiences with these direct interactions in mind gives marketers the flexibility to scale appropriately. This level of flexibility will allow you to easily apply experience design to suit your needs, from account-based marketing to employee engagement within your own organisation.
Engaging the C-Suite
Taking a bespoke, audience first approach is also especially important when it comes to engaging the C-Suite. This has always been a top priority for B2B marketers but with go-to events like Zeitgeist and Davos no longer an option for engaging them en masse, how can they be reached and recruited online?
C-suite are innovators. The ever-changing nature of their business requires them to think broadly, quickly and differently. And as they look for ways to weather this particular storm, they are seizing the opportunity to rebuild and do things differently. It's the perfect time to engage them.
As with any of your customers, you should be thinking about planning experiences around them and their busy lifestyles. Famously time-poor and hard-to-reach, it's crucial to go bespoke in terms of access, duration and delivery to ensure you stand out from the crowd.
They want to partner with those who share their commitment to innovation. Partners who can keep them informed, show them they're invested and provide them with inspiration. Innovative, succinct and highly engaging content and experiences can demonstrate that you share this ethos. The ability to break out and interact with them one-on-one will prove your investment.
Striking the balance between physical and digital / the "next normal"
While undeniably challenging, these are exciting times. They offer a chance for us to relook at our calendars, question the balance between online and offline experiences and build better, more agile hybrid models for both.
Whenever it's possible again, there will be an appetite to return to the live arena. When we do so, hybrid models will allow us to not only break the mould in live experience, but to bring those experiences far and wide to much larger audiences online.
Seen by few but experienced by many, hybridised events – like Airbnb's Night at the Louvre which was directly experienced by two people but gained visibility across the world – will allow us to build IRL experiences that are more sustainable, localised and hyper-focused.
Having proven digital solutions in place that can amplify on-the-ground experiences and reach new audiences online in their stead will also help marketers future proof their strategies as we move into an unknown and ever evolving future.
Brand Experience Agency of the Decade