The Art of Branding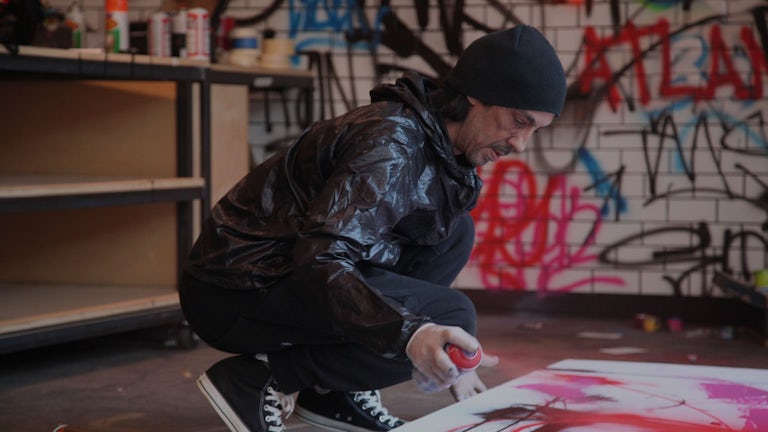 The New York subways of the 1970s weren't the friendliest of tourist spots, but if you took the chance you'd almost certainly be rewarded by a piece of Futura's art. A pioneer of the graffiti scene, his work constantly influenced contemporary artistic trends. Brands often want to work with creatives that are grounded in heritage and authenticity, who can give their product a unique and iconic twist, but how can we work with – and not just take from – artists?
What can we learn from the Graffiti Godfather?
Futura ranks amongst the great innovators of '70s NYC. If you're thinking along the lines of Basquiat and Hambleton you'd be right – he even exhibited alongside these artists in the '80s. Making a move from the streets to the gallery was a surprisingly seamless transition, with the atmosphere of the art world caught up in the vitality of the street. His varied career has seen him design album covers for the Clash (and perform live with them on tour, spray painting backgrounds during their gigs), as well as releasing his own album of music.
What Futura teaches us about using graffiti culture in brand work is invaluable, and legacy isn't a thing of the past. As a continuously evolving artist, albeit one who's never lost his sense of style, he was rediscovered in the 90s, designing covers for Mo' Wax and working with brands like Nike and Supreme – and it didn't stop there. This year alone, Futura has teamed up with brands like G-Shock and Motorola, and had a solo show in Detroit.
The last time we saw him it was as part of Converse's Made By You campaign, for a Chuck Hack in SXSW – a project close to his heart (and sneaker collection). The project celebrated 100 years of Chucks, spotlighting lived-in sneakers from superstar wearers like Andy Warhol, Patti Smith and Futura, to everyday fans. Earlier this year, another Converse collaboration emerged with the graffiti godfather, with a limited edition sneaker released in February 2016. Featuring original artwork, the design is across high and low-top versions of the updated Chuck – there's even a camo ski-mask included in the range. From repeated collaborations, we can assume that Futura is a fan of Converse, and there's a symbiotic relationship between artist and brand that means the work created is authentic and heartfelt – as we'll see, this is something that is important and often hard to get right.
Creative freedom + authenticity
Another key to working with artists is keeping an eye on their creative output and relevance. Last year, Futura was caught on camera by WATCHxWITNESS, made up of Jason Goldwatch & 13th Witness (who happens to be his son).
They followed the artist taking over a corner of the Bowery with his distinctive style. As passers-by stop to watch, everything from their presence to his iconic fine-line work is captured, making a mark on New York City. So, he's still got love for the streets and isn't just interested in selling his work to brands. As a working artist there's a creative level that needs to be respected too.Creative freedom is one the most important aspects of working with artists. You (presumably) have asked them to work with you because you like their style – so you can't then try and micromanage the brief. When we worked with artists such as The SuperVan for our YouTube We are the Creators programme, we asked them to incorporate brand names and YouTube's brand colours into their designs – but to interpret that as they wanted. The results became a blend of a visually on-brand work, that was also a unique piece of art for the brands we were working with. In the gap between brief and imagination, we found a sweet spot.
Innovate Beyond Walls
In many respects, graffiti isn't the subversive art form is once was in the 1970s. With a growing audience for street art, it's important to innovate. A couple of years ago, Canadian artist Dorota Pankowska used branded goods as her materials for a series titled Pro Bono Promo. Using the logo of each product, her materials ranged from Colgate toothpaste to Nutella and Gillette. The tactile and ephemeral nature of her materials played with what we usually think of guerilla graffiti. Pankowska didn't work directly with the brands, and this also gives the work a cheeky twist on advertising using artists – complete with free samples and a 7 month update, once the work had disintegrated.
Tiger Beer also used graffiti in an innovative way, creating a new ink out of Hong Kong's air pollution. Working with Gravinky Labs, they used soot (the biggest byproduct of fossil fuels) to create 30ml Air-Ink pens which contain about 30-50 minutes of air pollution generated by cars. Their vision is to "arrest the vehicular, environmental soot in a way that it doesn't reach our lungs" and Tiger Beer's launch event saw emerging street artists trying out the product, combining a social message with art in an innovative way.
Conclusion
The medium of street art is a great way to connect brands with everyday life – from the walls we pass by daily, to the customisation element and eye-capturing visuals . However, it's also easy to not give artists enough freedom to do their thing. If we stifle the very element that gives us an authentic voice and creative edge, brands run the risk of using artists, not working with them. Whether you're innovating the very ink graffiti artists use, or getting creative with customisation, the art of branding can be something exciting, unique and vital – and help artists get their work out along the way.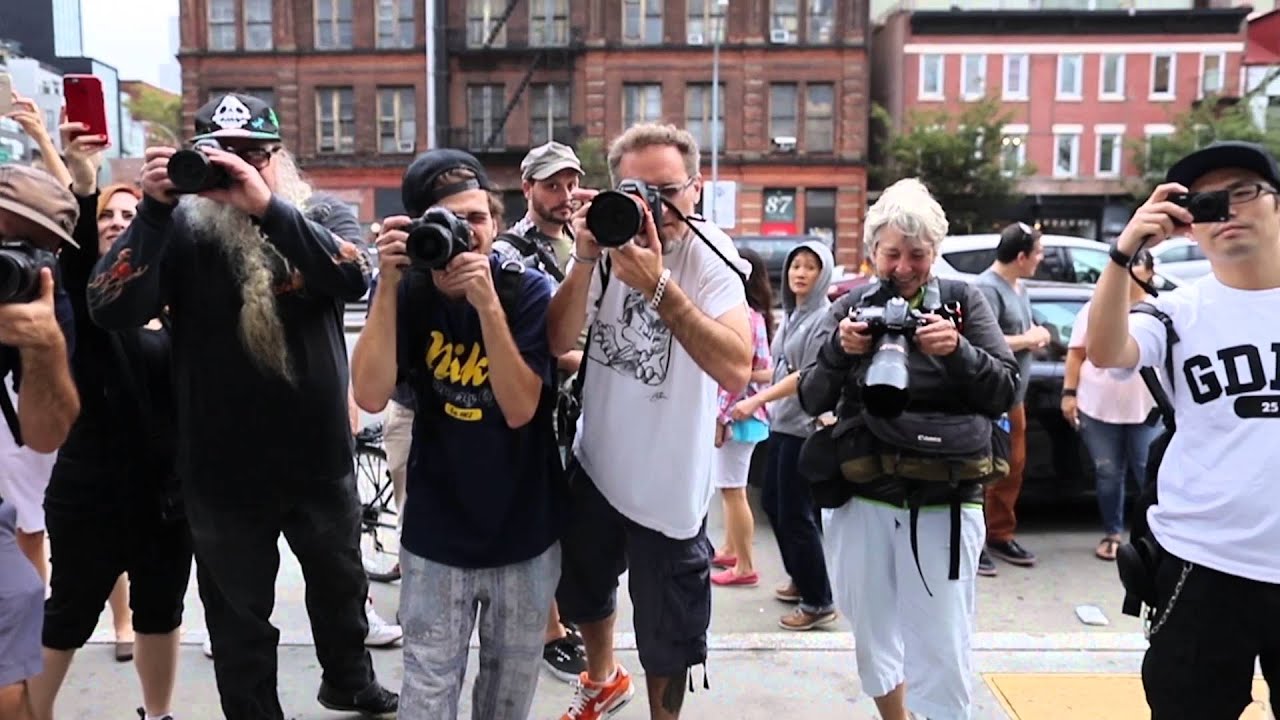 Brand Experience Agency of the Decade