Brexit: The Young Vote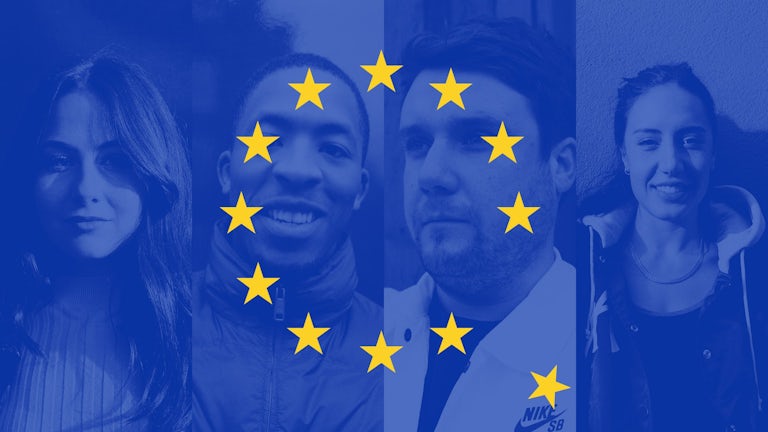 On Friday, we woke to the news that the UK will be leaving the EU. Many commentators are now asking how this could happen – with the markets plummeting, international community in shock and both Scotland and Northern Ireland considering their own roles in this 'United' Kingdom.
Apathetic youth?
One key factor we were all warned about was the likelihood of young people engaging with the referendum, as they are often characterised as the group 'least likely to vote'. Politicians court the 'grey vote' and the 'gay vote' but maybe it's time we figure out how to capture the 'youth vote' (instead of relying on campaigns like this one).
Our Young Blood research clearly showed a certain amount of apathy and rejection when it came to traditional institutions: religion, higher education and politics, which were often seen as neither relatable or reflective of contemporary society. In terms of politics, there have been many strategies to get young people to vote, which have at times missed the mark. Although, shout out to 'Operation Black Vote', for their stirring and controversial poster campaign, which was designed by Saatchi and Saatchi, and aimed at galvanising BAME communities.
Although they might be apathetic in terms of voter turn-out, young people are politically switched on and express opinions in other ways.
Emotionally with Europe...
With both Remain and Leave campaign teams fighting a fraught battle, this referendum has been emotionally charged, and asking a bigger question about British identity. Our research found young people to be (overall) tolerant and open-minded, excited to engage online to inform themselves and happily willing to be exposed to more varied identities than ever before. The referendum asked people to say 'yes' or 'no', making it easy to affect change and have a clear point of view without lots of decoding of political language and barriers.
The question of Europe is something young people are more likely to feel passionately about. They were born in it, can live in 27 countries because of it, they benefit from cheap travel, have many international friends, enjoy foreign musical influences and build their identities without barriers. But, as discussed, we also know the biggest determinant of whether a person will vote is still their age: turnout among 18- to 24-year-olds was 35% less than over-65s at the last election. So it would seem voting is a no-brainer for them to hold onto something they love.
In an Observer poll in April, Opinium found that in the 18-34 age group, 53% said they backed staying in, against 29% who wanted to leave. But only just over half (52%) in this age group said they were certain to actually go out and vote.
The actual turnout overall on Friday was surprising; a staggering 73% of the nation's population turned out to vote - that's more than the last general election. As we know, the results were very close. Polls are fast becoming difficult measures of popular opinion, with even YouGov 4 points out with its EU Referendum prediction. This was because it was based in part on whether respondents had voted at the last general election and a turnout level above that of general elections upset the model, particularly in the North.
... But not practically
Does this mean that young people finally did their bit and put a cross in the box?
Well, unfortunately, no. This Sky data polls shows the voter turnout by age:
18-24: 36%
25-34: 58%
35-44: 72%
45-54: 75%
55-64: 81%
65+: 83%
This means less young people voted in this referendum than in the last general election. Of those that did vote though, a staggering 75% of the youngest voters (aged 18-24) voted Remain, compared with 39% of the 65+ age group.
The Guardian asked that 75% to comment on how they feel, with passionate and pained answers coming from many corners. The blame is firmly on the older generations as young people who voted assume their peers understood the enormity of the decision and would have done the right thing. After all, it is they who will live with this decision longest. In this instance though, they gave the apathetic majority too much credit. Again, young people were clear on what they wanted, they just didn't take responsibility for making it happen.
Will this be a lesson to them?
Perhaps.
If this group of teenage protestors who gathered outside Parliament over the weekend are to be believed, the younger generations wanted their say in this vote and were denied it by the over-18 cut off. So, maybe there is still some hope, as our collective futures will one day be in their hands.
For now though, the sad truth here is, the older generation didn't betray the young, they betrayed themselves.
Find out more about our research project Young Blood.
Brand Experience Agency of the Decade