E3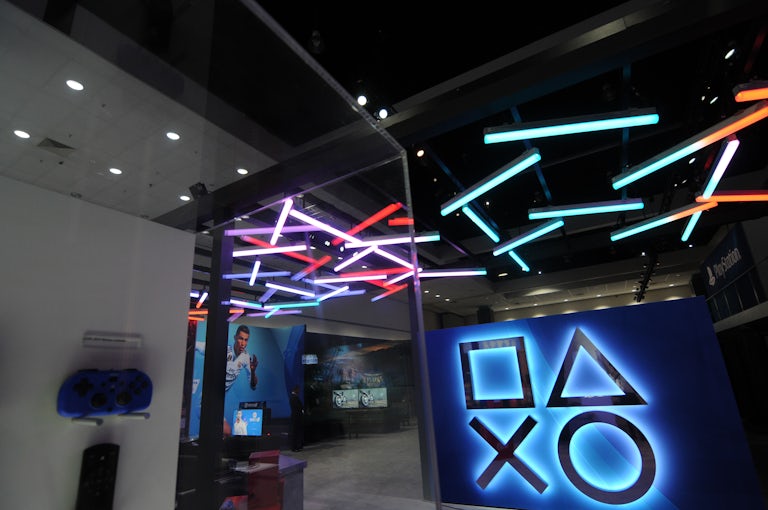 Amplify delivers a premium experience at the world's biggest gaming expo...
Challenge
E3 is a truly international event, and Amplify were challenged to balance PlayStation Europe's aesthetic vision with their various gaming partners, whose titles are essential to activation.
Insight + Strategy
It's notoriously difficult to gain cut through at expos of this nature, but with PlayStation's revolutionary past and loyal fan base, we're always up for the challenge.
To build on our long-term relationship with PlayStation to develop high profile events across the world.
Solution
E3
For the last five years, Amplify has managed and delivered PlayStation Europe's presence at global gaming Mecca E3, launching and previewing Move, PS4, Vita and PSVR – as well as working in partnership with publishers including Rebellion and CCP.
Working collaboratively with the Pinnacle creative team, SCEE marketing and PR teams, we have created the space at E3 over the last few years. Taking into account hero key titles, and VR developments, our spaces combine an overarching look and feel, which is rooted in PlayStation's bold blues. The subtle ambience of the lighting and clean lines throughout the 6,000 sq ft space mean we have enough room for players, fans and press alike. We give each game its own distinct area whilst maintaining a consistent PlayStation feel and to allow follow up.
With our reputation for producing high profile events with an expanding global network of partners, E3 brilliantly showcases our ability to create large-scale international experiences.
Brand Experience Agency of the Decade