Vidcon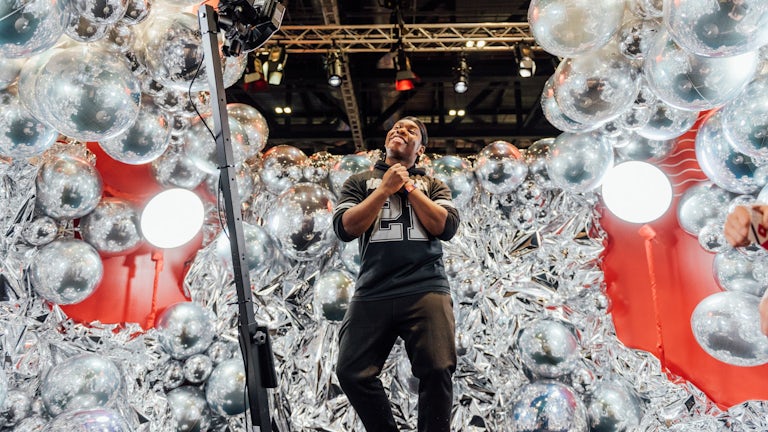 Amplify + YouTube create a home that encourages and facilitates new and exciting interactions between Creators and Fans.
Challenge
In a consumer show where competition is rife, Amplify were challenged to curate creatively astute, bespoke, YouTube branded experiences that would creatively engage and inspire both YouTube Creators and their fans. Each experience needed to celebrate and inspire attendees whilst providing a platform for creating their own content and shareable moments.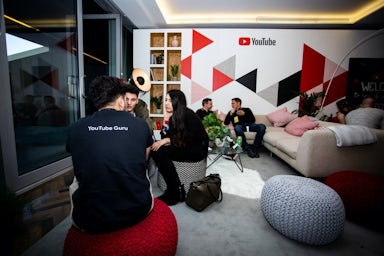 Insight
YouTube insights demonstrated that UK creators were the least satisfied compared to the wider global network, so they wanted to find a way to increase creator satisfaction. Sponsoring VidCon allowed YouTube to remain an authoritative voice in the video platform ecosystem and create opportunities to show up for UK and EMEA providing them with a creative platform and access to key YouTube products.
Amplify were tasked to design experiences that would increase creator sentiment, and empower connections and communities through fun, meaningful, memorable and shareable moments.
Strategy
In order to raise brand awareness; provide useful information to creators about VidCon; and create a sense of community, Amplify developed a unique design solution made up of two YouTube branded areas that focussed on brand awareness, creator engagement and social conversation amplification. Each area provided a platform for creators to socialise, learn, create and promote shareable YouTube content.
YouTube @ VidCon
Amplify developed Creator House, a place for creators to call home throughout their VidCon experience. The bespoke environment incorporated a kitchen to relax in, sample premium food and network with other creators, the ultimate games room 'The Den' and the Creator Booth, an immersive photo experience that allowed creators to create and share their own content.
Additionally, Amplify designed and created the Content Machine, a unique show floor experience for aspiring creators and fans to connect with their idols and experience the content creation journey of a YouTuber. The Content Machine was made up of a variety of content focused experiences and top tips to empower aspiring creators from a recording studio to an immersive 360 photo moment. All participants left the Content Machine with their own downloadable, high quality content for their own VidCon vlog.
90K

attendees at VIDCON London 2020

1000+

content shares

2

exclusive YouTube areas

40+

Top YouTube Creators in attendance
Brand Experience Agency of the Decade