Google Pixel Presents: Daydream
Amplify help Google make dreams a reality for top influencers…
Challenge
Amplify were challenged to seed and help launch Google's latest virtual reality offering, the Daydream View headset, to top influencers. We were tasked to create an experience that would not only educate and inspire them about the product but also encourage them to use their Google Pixel phones.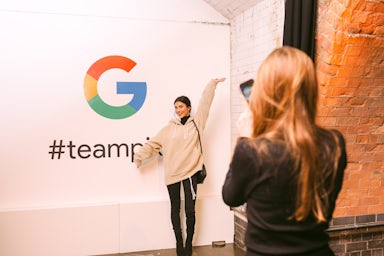 Insight
Top influencers want to be part of exciting experiences that in turn give them authentic and dynamic content to share with their audiences.
Strategy
Working with, #teampixel, Google's top influencers, we created an evening of shareable and visually impactful moments that we knew our influencers wouldn't be able to resist capturing with their Pixel phones - and sharing with their fans.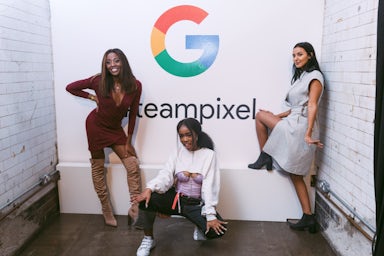 Google Pixel presents: Daydream
40 of Google's top influencers were invited to celebrate dreams and reality fusing together for one night only. These included Rinse FM presenter, Maya Jama, fitness guru AJ Odudu, Clerkenwell Boy, Instagram's favourite London food snapper, YouTuber Alex Brooks, Fashionista Melissa Holdbrook-Akposoe, beauty blogger Michelle London, photographer Mr Whisper and music maker Liza Owen.
The evening was hosted by poet and DJ James Massiah, and was split into three key journeys. with their Pixel phone and Daydream view headset by their sides, our influencers were taken on an immersive virtual reality adventure.
On arrival, the influencers had the chance to trial four of the best apps available on Daydream in our immersive demo area. Guests then enjoyed a multi-sensory tasting menu, complete with bespoke projection mapping. For afters, the guests took part in an exclusive viewing of Sampha's new virtual reality video in collaboration with YouTube for the track '(No One Knows Me) Like the Piano'. As a final surprise, this preview was followed up with something a little more real world - a live performance from the man himself - Sampha.
212

Instagram Live Stories shared

Surprise performance

from musician Sampha

Attendees had

a combined Instagram following of 1.8M

Guests enjoyed

an immersive paired 4-course-meal
Brand Experience Agency of the Decade