Pixel 3 Press Launch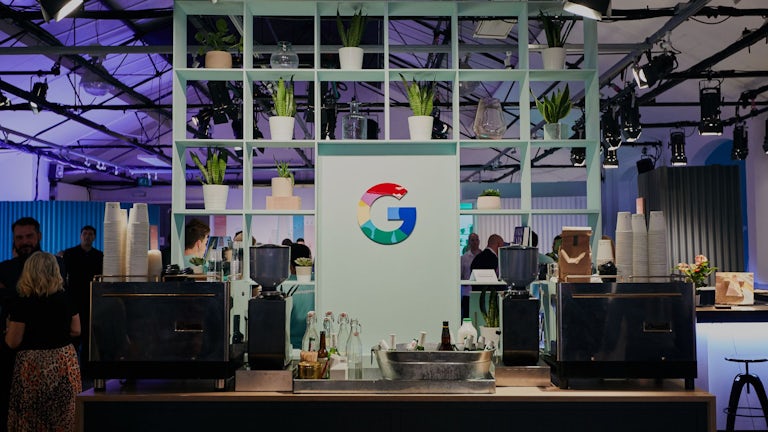 Amplify help Google redefine the press launch space…
Challenge
Amplify was challenged to launch Google's latest hardware offering to UK and EMEA Press and Influencers to showcase Google as a leading player, whilst still being informative and exciting.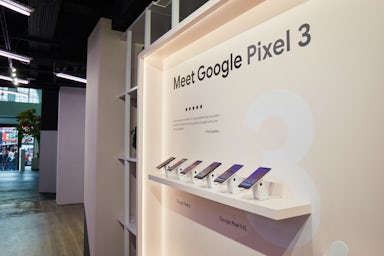 Insight + Strategy
Technology and lifestyle press are inundated with product launches and brands announcing new features. We had to create an environment that showcased both the hardware and the Google brand's creativity and pride in making the everyday extraordinary.
To ensure UK Press and Influencers were excited about the launch and felt part of the wider Global launch, we created an open, desirable event space to stream the US announcement and offered guests first-hand access to product.
Solution
Pixel 3 Press Launch
We created a space that gave exclusive access to the US live stream, workbenches for press to live scribe press releases and have access to Google executives.
We also found innovative ways to showcase the new products and features driving awareness and product trail.
To demo the new Google Pixel Stand and Google Home Hub in real life environments, we designed and styled monochromatic kitchen and bedroom pods.
To celebrate the new digital wellbeing Shhh mode feature, we created a multi-sensory enclosed space with programmed lighting, immersive soundtrack and calming scent.
And finally, we built a bespoke conveyor belt showcasing a range of fashion and food based items to showcase the capabilities of the new Lens feature that identifies objects using the camera of the Google Pixel 3.
60

Retail partner attendees

250

Press and Influencer attendees
Brand Experience Agency of the Decade